Diversity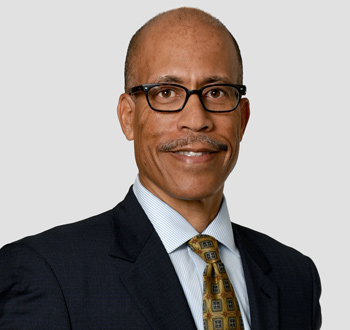 Marty Dunn
PARTNER, DIVERSITY COMMITTEE CHAIR
Cincinnati, OH
We strive for multiple perspectives in our firm and among our summer associates. Diverse voices and worldview ensure we are providing our clients with comprehensive counsel from varying viewpoints, which is critical in an ever-changing business climate.
Read More
Dinsmore's commitment to diversity and inclusion is embedded into the firm's culture and is a fundamental component of our mission.
We pursue diverse perspectives to contribute to better results and successes inside the firm and for our clients. Our commitment comes with an understanding of how to fully integrate differences, and it extends beyond engaging our clients to our employees and communities as well.
We continuously strive to expand, improve and promote diversity within the legal profession. Dinsmore is on the front line of this issue with leadership that includes Diversity Committee Chairman Marty Dunn, also recognized in Savoy Magazine's Most Influential Black Lawyers list.
Dinsmore values and promotes diversity in the workplace, the profession and the community. Internal initiatives to drive diversity within the firm include:
Dinsmore Women's Initiative
Diverse Attorney Advancement Program
Minority Attorney Affinity Group
LGBTQ Affinity Group
Strategic Innovation Council
In addition, we have partnered with, and continue to support, several organizations who share our goals of promoting diversity, including:
Corporate Counsel Women of Color
Women Lawyer's Alliance
Hispanic National Bar Association
Leadership Council on Legal Diversity (LCLD)
National Bar Association
The Greater Cincinnati Minority Counsel Program
Cincinnati Bar Association Diversity & Inclusion Committee
Opportunity West Virginia
The Muhammad Ali Center
North American South Asian Bar Association
United Way Women's Leadership Initiative
Center for Legal Inclusiveness
National LGBT Bar Association
Lawyers Club of San Diego - Legal Organization for the Advancement of Women
Louisville Urban League
Charles W. Anderson, Jr. Bar Association
Related News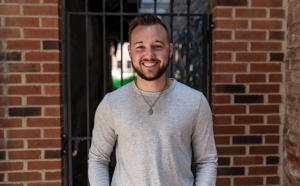 June 25, 2020
–
Quotes & Mentions
Columbus CEO
Columbus CEO: Transgender Attorney Says Dinsmore 'Walking the Walk' on Diversity
More