COVID-19 Labor & Employment
Immigration FAQ
What are the travel restrictions for U.S. citizens traveling abroad?
The U.S. Department of State recommends citizens reconsider traveling abroad. Countries experiencing COVID-19 outbreaks are also taking action to limit traveler mobility, including quarantines and border restrictions denying entry to the country, even to transit passengers with a different final destination. Similar to the United States, many countries are only permitting entry of their own citizens and permanent residents into the country, or only essential travel for third-country nationals.
---
What are the current travel restrictions for non-citizens entering the United States?
On Feb. 29, 2020, President Donald Trump issued the Proclamation on the Suspension of Entry as Immigrants and Nonimmigrants of Certain Additional Persons Who Pose a Risk of Transmitting Coronavirus, updating the previous proclamation issued in January 2020. These proclamations suspend and restrict entry to the United States of persons physically present in most parts of China and all of Iran during the 14-day period preceding their entry, unless he or she meets one of the exceptions.
On March 14, 2020, the Department of Homeland Security (DHS) suspended nearly all travel to the United States for 30 days for immigrants and nonimmigrants who have been in Europe (Schengen Area), the United Kingdom, or Ireland.
---
What are the exceptions to barring entry of noncitizens entering the United States?
Lawful permanent residents of the U.S. are permitted to return from areas included on any of the presidential proclamations and are instructed to travel through one of the 13 designated airports. Additional exceptions exist for immediate family members of U.S. citizens and permanent residents, and individuals traveling to the United States by invitation from the government. U.S. citizens returning from China may be subject to a 14-day quarantine following their return.
Individuals who meet one of the exceptions will be redirected to one of 13 airports where the Centers for Disease Control (CDC) has quarantine stations. The person will be asked about their health and travel history and screened for fever, cough, or trouble breathing.
---
If permitted to enter the United States, are there additional restrictions on movement?
If permitted to enter the United States from abroad (regardless of immigration status) the CDC may ask the individual to self-quarantine for a period of 14 days from the time he or she left an area with widespread or ongoing community spread. Countries with widespread, ongoing transmission include;
China
Iran
South Korea
Europe (Schengen Area): Austria, Belgium, Czech Republic, Denmark, Estonia, Finland, France, Germany, Greece, Hungary, Iceland, Italy, Latvia, Liechtenstein, Lithuania, Luxembourg, Malta, the Netherlands, Norway, Poland, Portugal, Slovakia, Slovenia, Spain, Sweden, Switzerland, Monaco, San Marino, Vatican City
United Kingdom and Ireland: England, Scotland, Wales, Northern Ireland, Republic of Ireland
---
Do travel restrictions affect an employee's work visa?
If an employer sent an employee abroad for an extension of the visa and work authorization, the employer should be aware several U.S. embassies and consulates worldwide have canceled immigrant and nonimmigrant visa appointments through April. If your work force is impacted, advanced planning to avoid gaps in work authorization and periods of authorized stay is imperative. For employees with immediate work authorization extension needs, it is likely the employer must file an extension of nonimmigrant status/work authorization with United States Citizenship and Immigration Services (USCIS).
It is important to distinguish whether the employee's visa (inside their passport) expires, but not his/her authorization to continue to remain present in the U.S. and in a work-authorized capacity. An employee's visa is limited to a shorter duration than the period of authorized stay/work authorization. If an employee is in a period of authorized stay, there is no legal requirement the visa remain valid while present in the U.S.
---
Can employees on work visas work from home?
Each employee and his/her visa status should be assessed to determine whether an amended petition is required, or other affirmative actions are required to permit the employee to work from home. If an employer's H-1B employee is moving to a new work location (home) within the same area of intended employment, an amended H-1B petition is not required. Federal regulations setting forth a new Labor Condition Application (LCA) are also not required, provided there are no changes in the terms and conditions of employment affecting the validity of the existing LCA. The employer must provide (electronic or hard copy) notice at worksite locations on or before the H-1B employee begins work at the new worksite locations. Employers with an approved LCA may also move H-1B workers to unintended worksite locations outside of the area(s) of intended employment on the LCA using the short-term placement provisions.
---
Has COVID-19 affected immigration agencies inside the United States?
As of April 1, 2020, USCIS suspended routine in-person services until at least May 3, 2020. Individuals with in-person appointments scheduled, including biometrics appointments, interviews, and naturalization ceremonies, will receive a notice with the new time, date, and location. Individuals with an InfoPass appointment must reschedule their appointment. USCIS had previously suspended in-person services and interviews through April 1, 2020, but extended the suspension further initially to April 7, 2020, and then through May 3, 2020.
In addition, as of March 20, 2020, USCIS has suspended premium processing services for all I-129 nonimmigrant and I-140 immigrant petitions until further notice. While the suspension is in effect, petitioners may submit a request to expedite their petition if it meets certain criteria, including severe financial loss to a company or person (provided the need for urgent action is not the result of failure to file for the benefit requested or request to expedite or respond to reasonable requests for evidence in a timely manner), urgent humanitarian reasons, compelling U.S. government interests, or USCIS error.
---
BACK TO TOP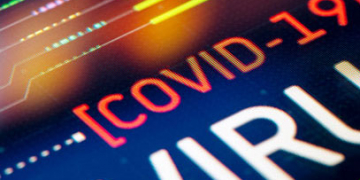 BACK TO
COVID-19 Business Strategies Hub
GO