ERISA Litigation & Administrative Proceedings
News
Dinsmore Announces 9 New Partners
January 4, 2012
–
News Releases
Dinsmore is pleased to announce nine new partners: Jodi Diewald Dyer, Doug Feichtner, Peter Georgiton, Anne Guillory, Lisa Hughes, Kelly Kauffman, Jeremy Rogers, Robert Stonestreet and Brian Tent.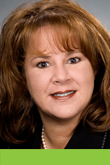 Jodi Diewald Dyer
Columbus, OH
(614) 629-5712 | Phone
[email protected]




Jodi assists a wide variety of financial institutions, borrowers and developers in accomplishing their financing and commercial real estate development goals by leveraging her lending, affordable housing and real estate knowledge and experiences to provide tailored, effective and timely results and solutions. Jodi focuses her practice on the acquisition, financing, development, rehabilitation and sale of apartments, nursing homes, assisted living facilities, office buildings, and income producing real estate. Her knowledge and experience with affordable housing financing, federal and state tax credits, health care facilities and complex lending transactions allows Jodi to provide enhanced specialization in representing both financial institutions and borrowers not traditionally processed by financing and real estate development counsel, including extensive experience with financings involving the Federal Housing Administration (FHA), the U.S. Department of Housing and Urban Development (HUD), the U.S. Department of Agriculture Rural Housing Service, bonds, and HUD transaction involving Transfer of Physical Assets, Section 8, Section 202, Mark-to-Market and Section 236.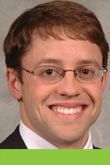 Doug Feichtner
Cincinnati, OH
(513) 977-8497 | Phone
[email protected]




Doug has a broad-based civil litigation practice that focuses primarily on toxic tort and product liability defense. Licensed in Ohio and Kentucky federal and state courts, he has significant experience preparing corporate witnesses in "bet-the-company" cases, taking and defending depositions, and working with individuals in the areas of industrial hygiene and toxicology. Doug's trial experience includes assistance in the representation of an international manufacturer of chemicals, flavors, and fragrances in multiple jury trials to verdict in Ohio and Missouri. He has successfully represented clients, including individuals, small businesses, and banks, in multiple trials and mediations in both Ohio and Kentucky. Doug has published many articles, including several on the evolving area of green building litigation and practices. He has been selected for the Ohio Rising Stars List, and was recently appointed to the DRI Young Lawyers Steering Committee for 2011-2012. Doug remains active in the community, serving on the Blue Ash YMCA Branch Board and as coach of the Madeira High School swim team.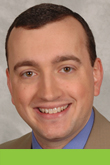 Peter Georgiton
Cincinnati, OH
(513) 977-8349 | Phone
[email protected]




Peter is a commercial litigator with a focus on insurance coverage. He represents insurers nationwide in all phases of claims, advising on coverage issues and best claims-handling practices. He also represents insurers in coverage litigation, including bad faith cases. Peter is a Co-Chair of the Employment Subcommittee for the American Bar Association's Insurance Coverage Litigation Committee. Peter additionally handles a wide variety of commercial litigation matters, including contract disputes, products liability litigation, closely-held corporation litigation, and business tort litigation.

Peter is active in the community, serving as President of the Board of School House Symphony, Immediate Past Chair of the Friends of the Cincinnati Pops, and Co-Chair of the Cincinnati Pops' Lollipops Concerts Committee. He also serves on the Board of the Cincinnati Symphony Volunteer Association. Peter is a Fellow (Class of 2011) with the Ohio State Bar Foundation, and he is a 2010 graduate of the Ohio State Bar Association's Leadership Academy.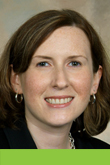 Anne Guillory
Louisville, KY
(502) 581-8014 | Phone
[email protected]




Anne Guillory is a partner in the Litigation Department. Anne's diverse practice centers on two general areas. First, she is a civil litigator handling automotive, industrial and agricultural product liability defense, trucking defense, premises liability and general insurance defense. Anne has tried cases in Kentucky state and federal courts and has significant appellate and mediation experience.

Anne's second area of concentration is in equine law. Whether they need sale contracts and boarding agreements or face liability issues unique to horse owners, Anne advises clients from the backyard hobby owner to the large training barn. In her role as counsel for a non-profit 501(c)(3) horse rescue, Anne has handled corporate compliance and fundraising issues, drafted policies on social media use and revised adoption contracts and releases. An avid rider and racing enthusiast, Anne is a member of the ASHA, USEF and KEEP.

Prior to joining Dinsmore in 2009, Anne spent the first eight years of her career practicing at Woodward Hobson & Fulton.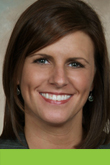 Lisa Hughes
Louisville, KY
(502) 581-8087 | Phone
[email protected]




Lisa D. Hughes is a partner in the Litigation Department. She practices primarily in the area of ERISA and employee benefits litigation, including claims for ERISA and individual disability benefits, life and accidental death benefits, and interpleader. Lisa also has significant pretrial and trial experience in defending business clients against claims involving breach of contract, breach of fiduciary duty, fraud, misrepresentation, and bad faith. In addition to her litigation practice, Lisa also has experience in estate planning and trust and estate litigation. She is a former board chair and current board member of Family Scholar House, Inc., where she also serves as the chair of the Board Governance Committee. Lisa serves on the Firm's Professional Development Committee, Leadership Academy Faculty, and is the Kentucky Captain for the Community Ambassadors Committee. Lisa earned her J.D. from Salmon P. Chase College of Law and her B.A. and M.A. from Eastern Kentucky University.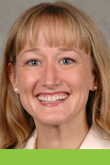 Kelly Kauffman
Columbus, OH
(614) 628-6915 | Phone
[email protected]




Kelly advises and represents private and public employers in all aspects of employment law and labor relations matters, including litigation in wrongful discharge cases in state and federal court, ERISA litigation, discrimination and civil rights issues, Family and Medical Leave Act compliance, Americans With Disabilities compliance, breach of employment contracts, employment-at-will, and employer-employee relations. She provides daily employment advice to clients, conducts training, and supplies investigation assistance. She handles collective bargaining and arbitrations. Kelly served as a law clerk to the Honorable Alice M. Batchelder on the U.S. Court of Appeals for the Sixth Circuit. She was selected for the Ohio Rising Stars® List in 2010 and 2011.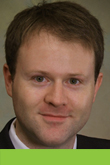 Jeremy Rogers
Louisville, KY
(502) 540-2384 | Phone
[email protected]




Jeremy's practice focuses on litigation, and he has a broad range of experience in commercial litigation, constitutional law, personal injury, employment, and criminal defense. He has extensive experience representing news media outlets in defamation, privacy, and other First Amendment-related cases, and in access-to-information cases. Jeremy is admitted to practice law in the state and federal courts of Kentucky and Indiana. He has also appeared before the United States Supreme Court, the U.S. Court of Appeals for the Sixth Circuit, and the Ohio Court of Appeals. Jeremy has published multiple articles on constitutional law, media law, and employment law, and he frequently gives presentations on constitutional law issues and on Kentucky Open Meetings Act and Open Records Act.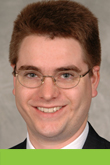 Robert Stonestreet
Charleston, WV
(304) 357-9915 | Phone
robert.stonestreet[email protected]




A member of the Natural Resource and Environmental Practice Groups, Robert has substantial experience representing clients in environmental related matters, including toxic exposure and land/water contamination suits, as well as product liability and serious personal injury/wrongful death cases.

Drawing on his thorough knowledge of the environmental challenges facing his clients, Robert takes a practical, measured approach to finding solutions. His experience working with energy companies throughout the region has enabled him to guide clients through a myriad of challenges in the constantly evolving regulatory framework under federal and state environmental laws. This experience includes assisting clients with compliance issues, multiple environmental due diligence reviews, and litigation in both the administrative and civil arenas concerning the issuance and terms of operating permits. Robert also has litigated contamination and toxic exposure cases, and alleged personal injury from exposure to various contaminants. He also has extensive litigation experience relating to coal supply agreements.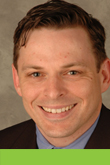 Brian Tent
Cincinnati, OH
(513) 977-8308 | Phone
[email protected]




Brian is a member of Dinsmore's Intellectual Property Practice Group and helps clients create value by protecting the technical innovations in their products and services. He is admitted to practice before the United States Patent and Trademark Office and has extensive experience in the preparation and prosecution of domestic patent applications. Brian also manages a large portfolio of international patent applications, collaborating with attorneys throughout the world to help clients secure their intellectual property rights abroad. Brian's practice encompasses a variety of technical areas including chemical/materials, mechanical, and electrical engineering arts. He also advises clients on the patentability, freedom to practice, acquisition and licensing of technical innovations. Brian counsels a broad range of clients on the procurement of intellectual property rights, from individual inventors to Fortune 500 companies. Brian has been named an Ohio Rising Star® by Law & Politics Media and is a member of the firm's professional development committee.