False Claims Act
Publications
D.C. Circuit Revives Veterinarian's FCA Retaliation Suit Over Laboratory Animal Conditions
September 30, 2019

–

Insight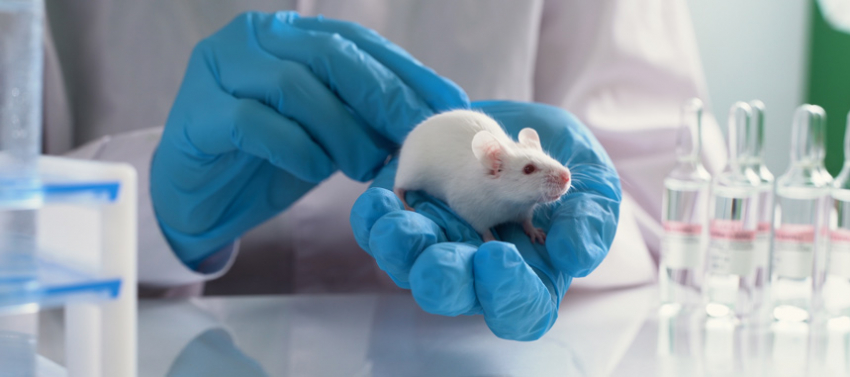 In a split decision on September 20 in Singletary v. Howard University, the D.C. Circuit reversed the dismissal of an FCA retaliation suit brought by a former Howard University veterinarian whose contract was cut short after she warned of unsafe conditions for animals in the medical school's federally funded laboratories. No. 18-7158, 2019 U.S. App. LEXIS 28468 (Sept. 20, 2019). The majority found the district court "too narrow[ly]" construed the FCA's whistleblower provisions. Id. at *1.
According to the complaint of Dr. Sylvia Singletary, formerly attending veterinarian at Howard University Medical Center, she grew concerned about lab animals' living conditions there. Id. at *7–9. She repeatedly notified her supervisor, Howard's V.P. for regulatory research and compliance, and higher-ups about dangerous heat levels in the facility, which she warned violated National Institutes of Health (NIH) standards as well as the terms and conditions of Howard's NIH grants. Id. at *8–9. Despite these efforts, the conditions were not corrected, yet Howard repeatedly certified its compliance with federal requirements. Id. at *9. Nine months after first voicing concerns, Dr. Singletary found a score of mice dead from heat exhaustion and emailed NIH to report it. Id. at *9–10. NIH ordered the supervisor to submit a corrective plan of action, and the problem was subsequently solved. Shortly thereafter, Dr. Singletary's supervisor berated her at a faculty meeting for unprofessionalism and for "humiliating" Howard before the NIH. Id. at *10. About a month later, Howard notified Dr. Singletary it was cutting her appointment short by six months; she later resigned. Id.
Dr. Singletary filed her FCA retaliation suit against Howard in U.S. District Court for the District of Columbia in June 2017. Id. at *10–11. The district court granted Howard's motion to dismiss Dr. Singletary's first amended complaint. Id. at *11. The court then denied Dr. Singletary's motion for leave to amend a second time, concluding the proposed complaint, too, could not withstand a motion to dismiss. Singletary v. Howard Univ., No. 1:17-cv-01198 (TNM), 2018 U.S. Dist. LEXIS 164945, at *13 (D.D.C. Sept. 26, 2018). The court reasoned that Dr. Singletary's nine months of complaints to Howard and her eventual email to NIH were not "protected activity" under the FCA because they were part of her ordinary job duties and she did not explicitly use the word "fraud" in warning about lab conditions. The district court also found the proposed complaint failed to allege Howard knew of her purportedly protected activity. Finally, the district court mentioned Rule 9(b)'s heightened pleading standard for fraud but declined to reach it because the complaint could not withstand a 12(b)(6) motion to dismiss.
An FCA retaliation claim under 31 U.S.C. § 3730(h) must plead facts showing plaintiff (i) engaged in "protected activity" and (ii) experienced retaliation "because of" that activity. United States ex rel. Yesudian v. Howard Univ., 153 F.3d 731, 736 (D.C. Cir. 1998). For the first element, "protected activity" means "lawful acts" in furtherance of either "an action under" the FCA, or of "other efforts to stop 1 or more violations" of the FCA. 31 U.S.C. § 3730(h)(1). Id. To meet the second element, the plaintiff must plausibly allege (a) employer knew plaintiff was engaged in protected activity and (b) "retaliation was motivated, at least in part," by that protected activity. Id.
The majority found the district court erred in faulting Dr. Singletary for having failed to show she had "investigat[ed] matters that reasonably could lead to a viable [FCA] case." Singletary, 2019 U.S. App. LEXIS 28468, at *20. That requirement, the majority noted, applies only to the first prong of the "protected activity" element, not to the second prong, which focuses on efforts to prevent or abate FCA violations—efforts it found Dr. Singletary adequately pled. Id. The panel also found error in the district court's conclusion that her complaints about lab conditions "fell squarely within her job," noting she had warned Howard of compliance issues and she went outside the normal chain of command by communicating with higher-level administrators and with NIH. Id. at *20–21, 26–28. Finally, the majority observed Rule 9(b) does not apply to retaliation claims because such claims, unlike FCA qui tam actions, "do not assert or seek to prove actual fraud." Id. at *32.
The dissent was unpersuaded by the proposed complaint, viewing Dr. Singletary's warnings as not invoking fraud, and as falling within her ordinary job duties. Id. at *33, 42–43. The dissent took issue with the majority's reading the complaint as alleging Dr. Singletary urged her superiors "not to submit false annual compliance certifications," id. at *43. The dissent noted the proposed complaint made no such allegation, id. at *43–44; rather than conveying any concerns about fraud, the allegations involved only Dr. Singletary's efforts to get air temperatures reduced, id. at *44. The majority, however, saw the dissent as inappropriately "cross[ing] the line into adverse factfinding" on a motion to dismiss, where factual allegations can be plausibly pled without "conclusively foreclos[ing] any alternative reading." Id. at *29–30. On the "protected activity" element and elsewhere, the majority found the complaint could withstand the 12(b)(6) test. Id. at *30–31.