Columbus CEO: Transgender Attorney Says Dinsmore 'Walking the Walk' on Diversity
June 25, 2020
–
Quotes & Mentions
Columbus CEO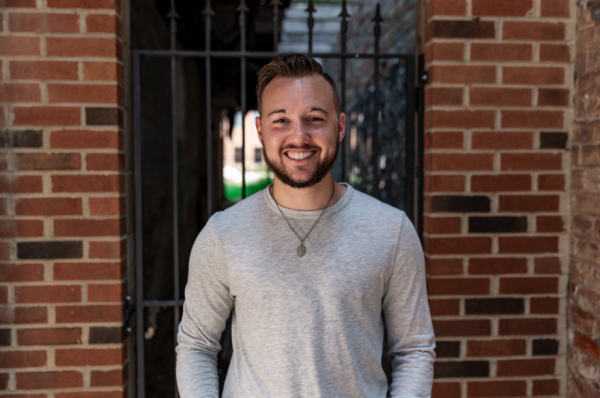 On June 25, Columbus CEO published an article on Dinsmore real estate attorney Sam Brinker, highlighting the firm's diversity efforts in the areas of LGBTQ+, racial and gender equality. Brinker, a transgender man, detailed his seamless acceptance at Dinsmore five years ago, and a number of diversity leaders at the firm spoke on both his personal and professional accomplishments.
---
"I told [Diversity Chair Marty Dunn] that I identify as transgender and I wanted to talk about what that was going to look like when I come to the firm in the fall," Brinker recalls. "Marty says, 'Great, let's get lunch and talk.' He didn't even flinch. I remember when we met for lunch it was a lot more of me talking and Marty listening. When you're talking about someone's transition, it tends to be really important for the person who is not transitioning to listen, and Marty did just that."
Brinker ... played a key role in helping the firm establish an affinity group for LGBTQ employees and their allies. "In Law & Equity" works to make sure members of the LGBTQ community are recognized and supported at the firm and are able to have the resources they need to support causes they care about in the community. Dinsmore also has a diversity committee and affinity groups for women, minorities and a career advancement program geared toward supporting diverse associates.
...

The group was all associates and one partner, John Selent, an openly gay man in the Lousiville office.
"The conversation was, we wanted to make sure that LGBTQ+ people in the law firm ... felt not just tolerated—that was too small a bar—but welcomed," Selent says. "The goal was to make that welcoming atmosphere intentional and part of our institutional culture."
...
Dunn, who is a partner in the Cincinnati office, says in an email response to questions that he "knew for sure that the firm would be encouraging of Sam, but it was mostly about Sam and his mature self-awareness and determination.

"Sam completed a record number of summer associate assignments, at least for his class at the time, and he wouldn't let me forget that," Dunn writes. "Seriously, Sam's focus is amazing, and I saw signs of that early on. He's true to himself and introspective, yet he never loses sight of his critical role on the team and his desire to be supportive of others—in the firm and outside of the firm. I admired Sam's courage and vanguard leadership at the time, but given the challenges facing our country at the moment, it's a courage that I treasure even more as our outrage and pain lead us to vigorously fight discrimination, injustice and bigotry at all levels."
---
Click here to read the full article.