Dinsmore Adds Attorneys and Staff to Trademark Practice, Establishes Cleveland Office
December 1, 2017
–
News Releases
Continuing a pattern of major market growth while also rounding out its presence across Ohio, Dinsmore & Shohl LLP has established a Cleveland office located in North Point Tower downtown. The office opening coincides with the arrival of intellectual property attorneys and staff who come to Dinsmore from McDonald Hopkins LLC.
The attorneys, James Dimitrijevs, Grant Monachino, Ukeme Awakessien Jeter, Tamara Head and James Theo, join Dinsmore as members of the firm's trademark practice group.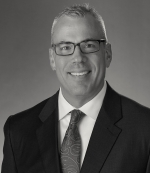 Dimitrijevs has been named managing partner of the Cleveland office and focuses his practice on strategic management of intellectual property for both domestic and international clients. He advises clients on transactional matters and disputes pertaining to trade secrets, false advertising, trademarks and copyrights. Dimitrijevs earned a J.D. from Cleveland State University's Cleveland-Marshall College of Law and a B.A. from John Carroll University.
An experienced trademark lawyer, Monachino joins as a partner in the Cleveland office. He provides counsel on intellectual property portfolio management matters, including the acquisition, clearance, maintenance, enforcement and transfer of trademarks. He has also represented clients in trademark infringement, false advertising, copyright infringement and unfair competition actions at the state and federal levels. Monachino received a J.D. from Cleveland State University's Cleveland-Marshall College of Law and a B.A. from University of Mount Union.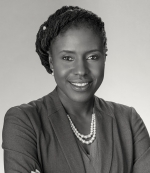 Jeter joins the firm as an associate in the Cleveland office, where she focuses her practice on advising clients on the protection, commercialization and maintenance of their national and international intellectual property portfolios. Her experience includes rendering infringement, patentability, and validity opinions, as well as selection, clearance and adoption of domestic and international trademarks. Jeter received a J.D. from Case Western Reserve University School of Law, MBA from the University of Massachusetts-Lowell and B.S. from the University of Maine.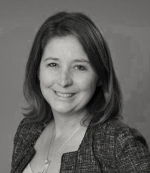 Head joins the Chicago office as a partner and counsels clients on a wide range of trademark-related matters, including licensing, domain names and unfair competition. She routinely works with foreign counsel to manage trademark issues for U.S. clients and assists clients in proceedings before the United States Patent and Trademark Office. Head holds a J.D. from The John Marshall Law School and B.A. from DePaul University.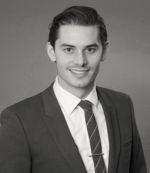 Theo joins the firm as an associate in the Chicago office. His experience includes trademark management, prosecution and protection, as well as contract compliance and litigation. He received a J.D. from Loyola University Chicago School of Law and a B.A. from the University of Wisconsin-Milwaukee.

"We are thrilled to welcome Jim, Grant, Ukeme, Tamara and James to the firm's trademark practice," said Joshua Lorentz, chair of Dinsmore's intellectual property department. "Their diverse experience enhances our Chicago IP services and provides a strong foundation for Dinsmore's Cleveland presence."
"This growth reflects our path as a firm: a commitment to developing our existing structure while also expanding to new cities to increase our reach and the services we offer clients," said Dinsmore Managing Partner George Vincent.
"In discussing this transition with George and Josh, I have been impressed with Dinsmore's commitment to its trademark practice group, as well as the vision to grow the Cleveland office to include multiple practices," said Dimitrijevs. "I am excited to work with them to fulfill that vision."
Eight administrative staff members also join the Cleveland office, which is located at 1001 Lakeside Avenue. With its opening, Dinsmore grows to 22 cities throughout California, Colorado, Connecticut, Illinois, Kentucky, Michigan, Ohio, Pennsylvania, Washington, D.C. and West Virginia.