Dinsmore Recognized for Diversity Efforts
November 28, 2012
–
News Releases
Dinsmore was recently recognized for their work in making strides to foster diversity, inclusion, opportunity and leadership for minorities within the legal community by the Black Lawyers Association of Cincinnati and the Cincinnati Bar Association (BLAC-CBA). The firm received the BLAC-CBA Round Table Forward Together Award at their celebration dinner on November 10th at the National Underground Railroad Freedom Center.
Dinsmore earned the award following an extensive review process by the BLAC-CBA Round Table Awards Committee. The award is designed to encourage, reward and publicly acknowledge outstanding contributions to the cause of diversity within the Greater Cincinnati legal community.
Related Photo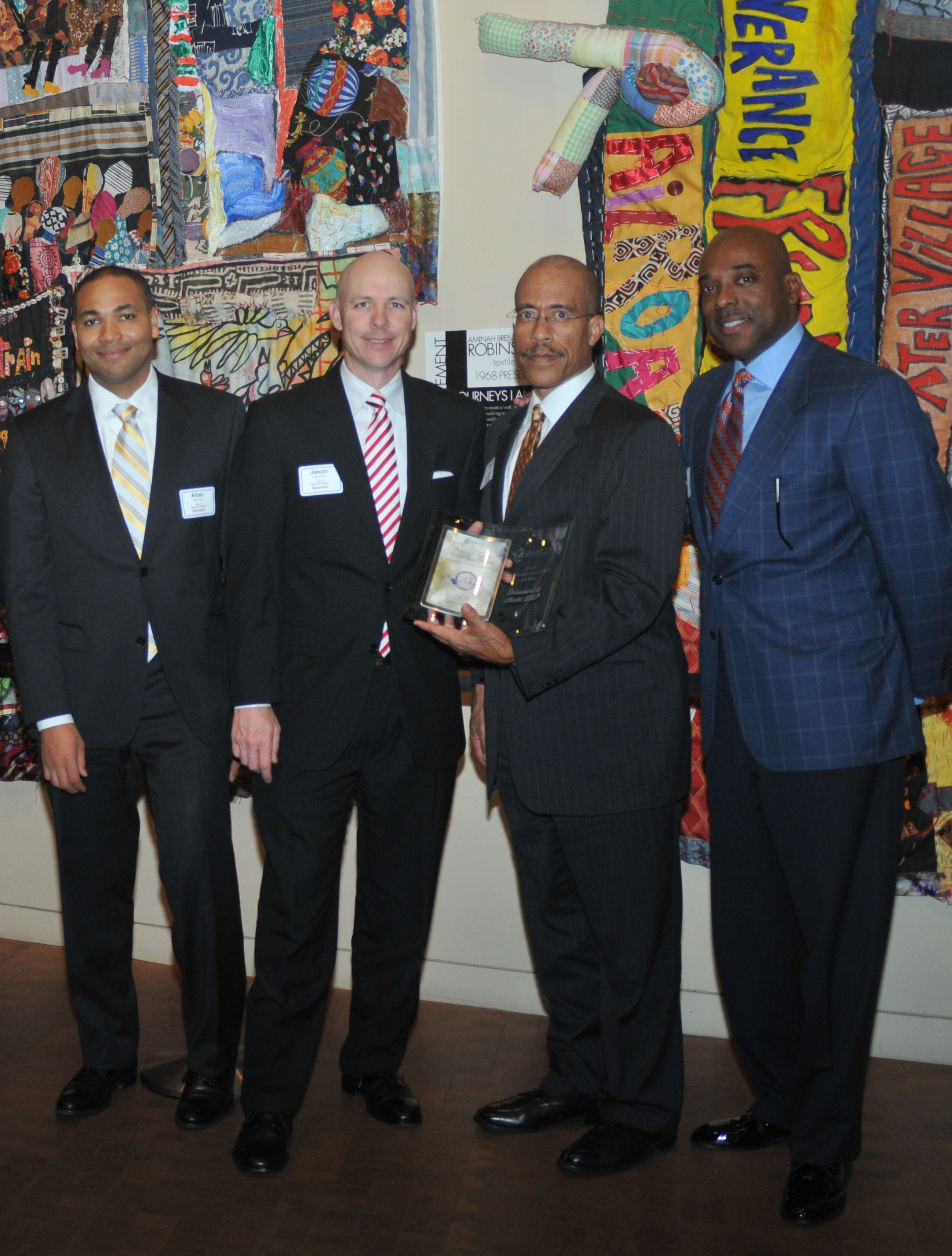 Pictured (from left to right): Dinsmore attorneys Allan Daily, Jason Sims, Marty Dunn and William Sherman accept the BLAC-CBA Round Table Forward Together Award on behalf of the firm.