Dinsmore's Andrey Tomkiw and James Reid Named dBusiness Magazine's 2021 Top Lawyers
November 16, 2020
–
News Releases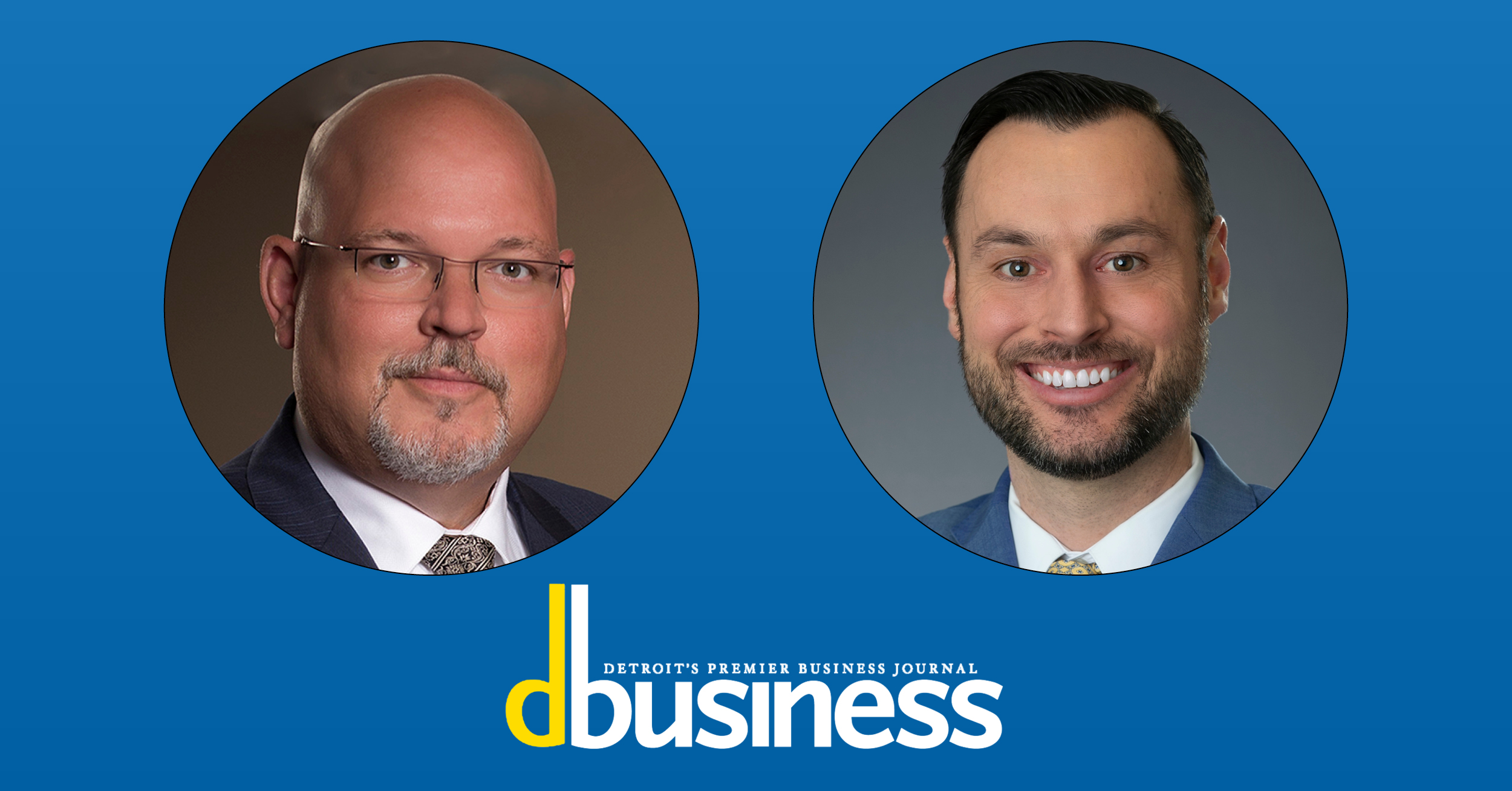 Dinsmore partners Andrey Tomkiw and James Reid have been selected as 2021 Top Lawyers in Metro Detroit by dBusiness Magazine.
Tomkiw, based in Troy, is recognized as one of Michigan's top labor and employment attorneys, having been rated in the Super Lawyers top 100 attorneys in Michigan twice. This is the 13th year in a row he's been recognized by the magazine as a top attorney.
Tomkiw represents business owners in the full spectrum of labor and employment matters, including litigation defense and traditional labor matters, in addition to general commercial matters. He has extensive litigation experience defending employers in federal and state courts, as well as before governmental agencies. He is best recognized for his innovative approach to litigation-avoidance counseling.
Reid, who joined Dinsmore in January and splits his time between the firm's Troy and Ann Arbor offices, is among the state's best-known and most accomplished young attorneys. His hands-on approach and ability to learn businesses allows him to tailor his counsel to meet each client's specific needs.
Reid counsels business owners, serial entrepreneurs, C-suite executives, in-house counsel, and human resources directors to make strategic business decisions. He is also a renowned keynote and national speaker at conferences and events, including the American Payroll Association, SHRM, and HR Day. Reid is a past recipient of the Oakland County Bar Association's Distinguished Service Award, which is given to a member who provides exceptional voluntary services. This is Reid's third year on the Top Lawyers list.
To compile the 2021 Top Lawyers survey, the magazine polled 19,000 attorneys in Wayne, Oakland, Macomb, Washtenaw, and Livingston counties. Each attorney was asked to nominate lawyers among 50 legal specialties.
See more about the 2021 DBusiness list here.