Philadelphia, PA (Center City)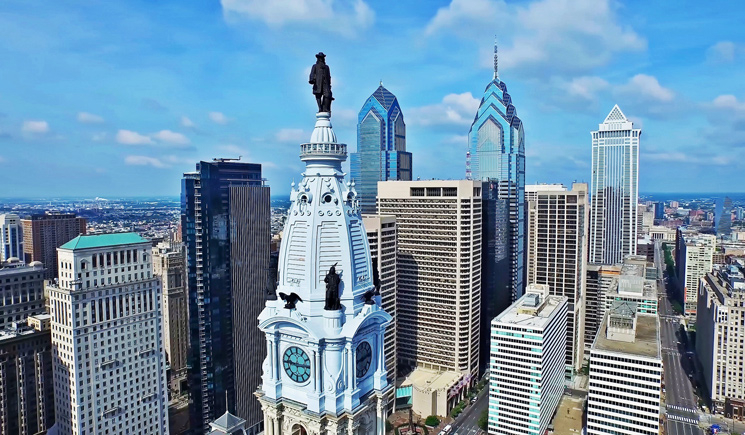 Philadelphia is headquarters to several Fortune 1000 companies, and its sectors include information technology, manufacturing, oil refining, food processing, health care, biotechnology and financial services. Financial activities account for the largest sector of the metropolitan area's economy, and it is one of the largest health education and research centers in the United States. The Center City location, established in 2015, attorneys represent clients in these industries. Our attorneys advise clients on financial services, including regulatory and enforcement, corporate and transactional, education, False Claims Act, and public finance.
Additionally, Philadelphia is home to the federal United States District Court for the Eastern District of Pennsylvania and the Court of Appeals for the Third Circuit.
Our parking garage entrance is accessible from Vine Street, between the Marriott Hotel and Jeff Ruby's Steakhouse. Once you park, take the City Center office elevators to the 9th floor. If entering the building at street level from Main Street, there is an attendant at the information desk who can direct you.