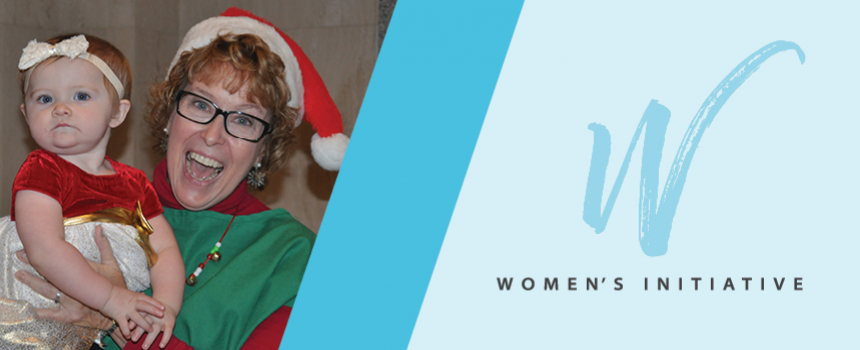 Meet Alice Trammel, Former DEA Secretary and Santa's Elf
As part of Dinsmore Women's Week, we are highlighting a number of the fantastic women who help make Dinsmore a thriving national entity. Next up is Alice Trammel, whose career has taken her from the DEA to a gas station and now nearly 22 years with Dinsmore. Alice is an accounting manager in Cincinnati. Learn more about her below.
---

1. What is your current role at Dinsmore, and can you describe your career path to success thus far?
My current role is accounting manager. I oversee the accounts payable group, we also balance the bank accounts, prepare the budget for most of the firm operating expenses, and monitor/balance the general ledger accounts. I started with Dinsmore as a temp, hired to fill in for one of the billing clerks who was going on maternity leave. She decided to not come back full time, the firm was growing, and I was asked to stay. Mary Herzner warned me that if I took the position, I was never allowed to leave. Guess I took her warning to heart. I think there were only seven of us in the accounting department at that time. We were all in a completely enclosed section of the building on the 13th floor, and I knew I had found my second home. As the firm grew and things changed, I was given the opportunity to learn almost every aspect of the account department. I was promoted to accounts receivable/client intake manager and a staff of two. Several years later, I switched to my current position.
2. Dinsmore has repeatedly been named a top national firm for women. How has the firm's focus on inclusion and equality benefited you personally?
Two of the things I have always loved about Dinsmore are the level of respect given to the people who work here and the firm's tendency to promote from within. When I was hired, I was a 44-year-old widow with three teenagers to support. I had done bookkeeping for my husband's business, and shortly before I was hired, I had received a certificate in accounting from a business school. I have never attended a university and do not have a degree. I think my career speaks volumes about the firm and the people who work here. None of what I have accomplished would have been possible without the support and encouragement of my managers and coworkers, and all of their assistance would mean nothing if the firm as a whole didn't value the individual.
3. What advice do you have for women starting their careers?
Know your own value; don't base it on what others think. Show respect to everyone you work with. Always be willing to help someone climb that ladder with you. Make lasting work friendships, because sometimes that is all that gets you through the day. Be sure you leave some time for you.
4. What was your first job, and what is your best story from your time working there?
My first job was as a secretary for the Department of Justice, Drug Enforcement Agency. I worked with the federal agents who sometimes worked undercover to bust drug dealers in the Cincinnati area. When they would go out on a bust, the other secretary and I would stay late at the office so we could listen to their radio transmission and be sure they were all safe before we went home. Part of my job was to transcribe the tape recordings of phone conversations between our agent and a suspect. Because the tape was evidence, I had to check it out and back in during the transcription process. It was all very interesting, until the time I was subpoenaed by the defense to testify in federal court during the trial regarding what was on the tape and the chain of custody when in my possession. Definitely not what I expected when I took the job!
5. What's something people would be surprised to learn about you?
For several years I managed a gas service station. This was back when you pumped the gas for people, cleaned their windshields, and checked under the hood. We repaired cars, and I could change tires. Not just take them off the car and put them back on, but take them off the rim and put a new tire on it, then back on the car. I changed oil and a few other minor repairs. About the only thing my husband wouldn't teach me to do was to drive the tow truck. Also, I was Santa's elf at the annual Dinsmore Christmas event for years.