Testimonials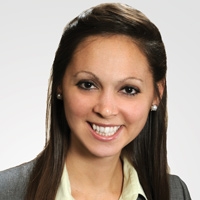 Alina Klimkina
Partner
Louisville, KY
I love to push to get as much experience as I can; the opportunities I have been given have exceeded my expectations. In my time with the firm, I have gained strong mentors to whom I look up to both personally and professionally.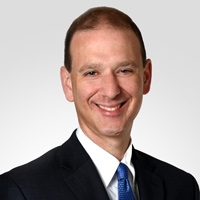 Alan Abes
Partner
Cincinnati, OH
I've used Dinsmore's platform and flexibility to build a satisfying blend of work at the firm and in the community that complements my time at home. I love practicing law here. Our work is challenging – sometimes invigorating and sometimes humbling - but never boring. I take advantage of being in charge of my career by getting involved in work helping vulnerable populations, encouraging diversity and inclusion, and mentoring. That blend makes me a better lawyer, husband, father, and friend
Alicia Bond Lewis
Partner
Cincinnati, OH
Dinsmore is a firm where you can get a lot of great experience early on in your career. We have first year associates who have had the opportunity to appear in court and also take depositions. These experiences are invaluable for learning the practice of law.
Susan Surrena
Legal Assistant
Denver, CO
A person can find support everywhere in the firm if they need help with anything. Everyone here is very nice and the attorneys are supportive and appreciative of the staff.
Marty Dunn
Partner
Cincinnati, OH
Dinsmore gives you the opportunity to have a career, not just a place where you can have a job as an attorney. We encourage people to form their own relationships on behalf of the firm, either with clients or within the community, or develop areas of the practice that might be novel or cutting edge.
Bobby Lucas
Office Managing Partner
Chicago, IL
I really like what the future holds for Dinsmore. We have a great generation of leaders coming up, not just in terms of talent, but in terms of people who really want to lead and who are excited about taking on that responsibility.
Sunni Harris
Partner
Washington, D.C.
Dinsmore respects family/work life balance. I have an unorthodox family situation since my husband is in academics, and we have moved around a bit for his job. The firm has allowed me to work remotely, as well as in different offices, to accommodate his career.
Heather Evers
Office Administrator
Dayton, OH
I've really been treated as an equal, which speaks volumes about the culture at the firm. I've been able to grow because of the support I receive from all sides.
Erin Farabaugh
Partner
Pittsburgh, PA
Every attorney needs to find the right fit for them and for their core client base. Dinsmore has enabled me to provide better and more inclusive legal services to my clients, while also providing a family-based culture despite having colleagues spread across the country. I am proud of how well we work together to form and execute collaborative teams to service our clients.
Lisa Lizer
Legal Assistant
Lexington, KY
Dinsmore is a great place to work. Everyone is always willing to help each other, and there is a wonderful support system from the managers in our office. It's nice to come to work every day and feel appreciated for the contributions you provide.
Jerrad Howard
Partner
Louisville, KY
Dinsmore offers a platform a lot of law firms, especially large law firms, do not provide. This includes more responsibility, including one-on-one client contact, earlier in your career to help encourage your development.
Deb Sims
Billing Manager
Cincinnati, OH
Being at Dinsmore for as long as I have has allowed me the opportunity to build professional relationships with several attorneys and staff, who have also inspired me to grow within the firm. I started as a file clerk in the Litigation Department in 2000, and I've had people instrumental in guiding me to my current position as billing manager.
Cindy Campbell
Biller
Detroit, MI
Even though we're part of the larger firm, we still have a "family" atmosphere. We all get along, and I look forward to coming to work every day and seeing everybody. It makes you feel appreciated, and it makes for a good atmosphere.