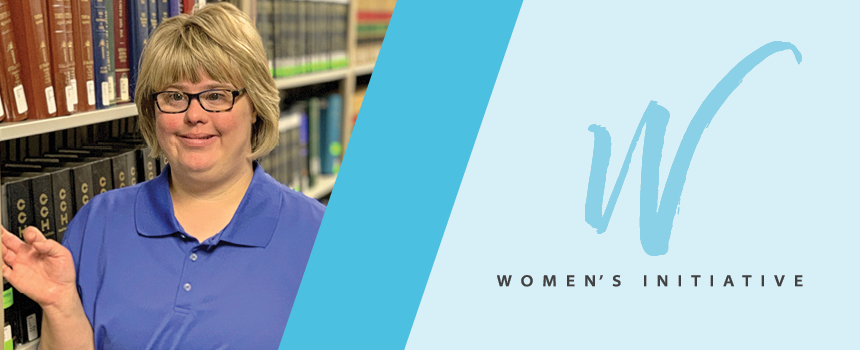 Meet Cincinnati Office Services Aide April Meyers
As part of Dinsmore Women's Week, we are highlighting a number of the fantastic women who help make Dinsmore a thriving national entity. Next up is April Meyers. Dinsmore is fortunate to have been connected with April through the non-profit Living Arrangements for the Developmentally Disabled. April is an office services aide in Cincinnati, Ohio. Learn more about her below.
---

1. What is your current role at Dinsmore, and can you describe your career path to success thus far?
I have been the office service aide for over three years. I love delivering mail because I can interact with new people every day and make new friends. Working here, I get to be on a team, and I really enjoy that. My parents helped me get this job since it was close to where my sister works. Being close to my family is very important.
2. Dinsmore has repeatedly been named a top national firm for women. How has the firm's focus on inclusion and equality benefited you personally?
I have Down syndrome, and Dinsmore gave me the opportunity to be on a team and work on my career.
3. What advice do you have for women starting their careers?
Don't be afraid to apply. Nothing is out of reach. Women are strong, and if you just keep trying, you can do it. Just be you!
4. What was your first job, and what is your best story from your time working there?
My first job, which I am still at today–over six years employed–is Mio's Pizzeria. I am a hostess. I like talking to everyone who comes in. I only work one day a week.
5. What's something people would be surprised to learn about you?
I am a blood donor. I have donated almost five gallons of blood. I am featured in Hoxworth Blood Center's Campaigns on TV, billboards, buses, and postcards. I encourage everyone who can to donate blood. It saves lives!