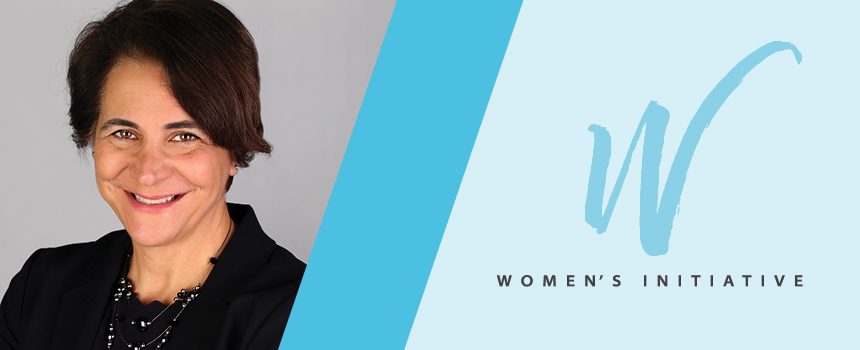 Meet Columbus Health Care Partner Beth Collis
As part of Dinsmore Women's Week, we are highlighting a number of the fantastic women who help make Dinsmore a thriving national entity. Next up is Beth Collis, who came to Dinsmore earlier this year. Beth is a health care partner in Columbus, Ohio. Learn more about her below.
---

1. What is your current role at Dinsmore, and can you describe your career path to success thus far?
I am a partner in the Health Care practice group in the Columbus, Ohio office. I predominantly represent physicians, nurses, dentists, pharmacists, educators, and other licensed professionals before their Ohio state licensure boards. I assist through the initial application process if they are under investigation or if they are the subject of a disciplinary action. I handle administrative hearings before several state licensure boards and also handle appeals of these decisions before Ohio state courts. I previously worked as an Ohio assistant attorney general in the Health and Human Services section, where I prosecuted cases on behalf of the State Medical Board of Ohio, Ohio Psychology Board, Counselor and Social Worker Board, and several smaller licensure boards.
2. Dinsmore has repeatedly been named a top national firm for women. How has the firm's focus on inclusion and equality benefited you personally?
I made a lateral move to Dinsmore in January 2019. The fact Dinsmore has such a strong reputation in supporting women made a big impact on my decision to close my small private practice and join Dinsmore.
3. What advice do you have for women starting their careers?
While it is tough to juggle family life, work, and outside interests, I feel strongly balance is important. You need to take care of yourself and your family. As I get older, I realize I can only perform well in all aspects of my life if I eat well, rest, and exercise. Take time to be with family members and friends. While balance can be difficult, it is important for overall success and well-being.
4. What was your first job, and what is your best story from your time working there?
I worked as a staff attorney for Neighborhood Legal Services (NLS) in Washington, D.C. I represented tenants in the D.C. housing courts. I would love to tell a glamorous success story, but in reality, as I recall, I made a lot of mistakes in my first job. This was my first job out of law school, and after a three-day trial orientation offered by my office, I was given a full schedule of cases and expected to handle bench trials in the first month–on my own. I once showed up in housing court with my client and the housing inspector to testify. We waited most of the morning to be called only to realize we had arrived one day too early! Needless to say, I learned a lot about keeping a calendar and how to explain mistakes to clients. As you can imagine, my client and the housing inspector were not pleased to learn they needed to return to court the NEXT day for their actual trial.
5. What's something people would be surprised to learn about you?
This may not be surprising, but I am a huge sports fan. I love the competition and pageantry (yes, pageantry) of sports.