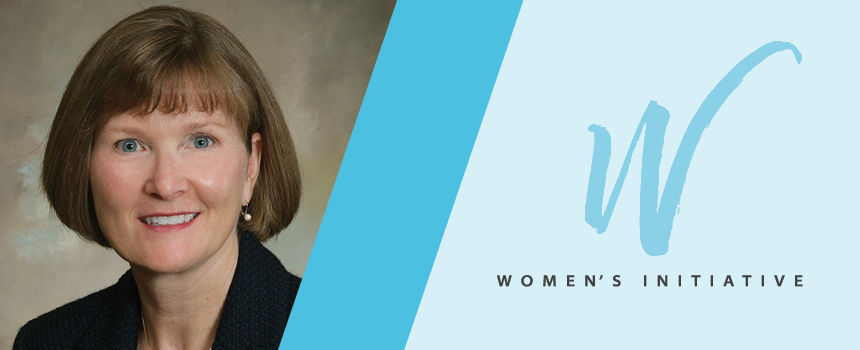 Meet Kentucky's 1st Female Office Managing Partner Donna Perry
As part of Dinsmore Women's Week, we are highlighting a number of the fantastic women who help make Dinsmore a thriving national entity. Next up is Donna Perry, who was the first female office managing partner in the state of Kentucky. Donna is a labor and employment partner in Louisville. Learn more about her below.
---

1. What is your current role at Dinsmore and can you describe your career path to success thus far?
I am an equity partner in the Labor & Employment department. I started in the litigation department at another firm but soon realized that L&E was for me. I moved to that practice area, learned everything I could, worked with as many people inside and outside the firm as possible, and never said no to an opportunity. Even the bad experiences were life lessons and taught me how to better navigate the pushing and shoving of the legal profession. I came to Dinsmore by way of a merger 10 years ago, and after a bumpy start, I found my way.
2. Dinsmore has repeatedly been named a top national firm for women. How has the firm's focus on inclusion and equality benefited you personally?
The more we look like the businesses and communities we serve, the better we can relate to them, understand them, and bring value to their discussions. If we are not diverse in today's world, our credibility suffers.
3. What advice do you have for women starting their careers?
Be the captain of your own ship. Don't wait for someone to take you by the hand and show you the way. Recognize and understand some days will be tough, but with imagination, determination, organization, and delegation, you can do all you need to do.
4. What was your first job, and what is your best story from your time working there?
My first paid position was as a dishwasher at a nursing home at age 13. I was often called upon to go dumpster-diving to locate the dentures that had been tossed accidentally with the food at the end of the meal.
My first job in the legal profession was as a summer clerk at the public defender's office. On one occasion, when we were meeting with an inmate in a state prison to discuss his appeal, the prison went on lockdown, and we were "secured" with the prisoner in the conference room for three hours while guards and staff were running down the hall and alarms were sounding.
5. What's something people would be surprised to learn about you?
I grew up in a small town of only 1,700. In my high school, most students participated in many activities. I was both a cheerleader and in the marching band. On footfall Friday nights, I would cheer on the sideline until halftime, when I would join the marching band in my cheerleading uniform and play my piccolo. Small town, USA.