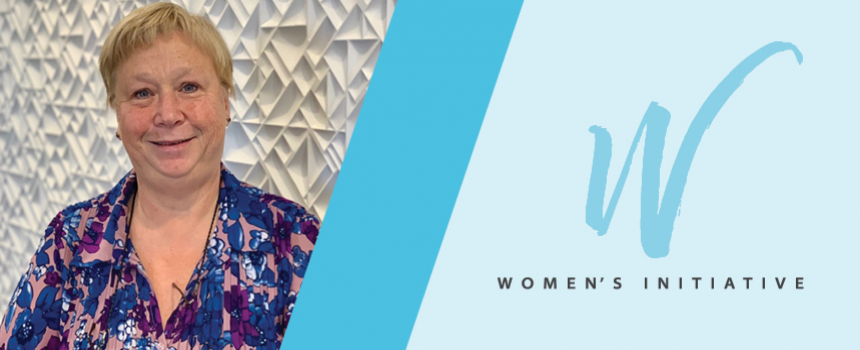 Meet Terri Fronk, Dinsmore's Longest-Tenured Female Employee
As part of Dinsmore Women's Week, we are highlighting a number of the fantastic women who help make Dinsmore a thriving national entity. Our first is Terri Fronk, the longest-tenured employee at Dinsmore. Terri is a legal assistant in Cincinnati. Learn more about her below.
---

1. What is your current role at Dinsmore, and can you describe your career path to success thus far?
I have been a legal assistant at Dinsmore for the past 46 years. I started in March of 1973 and have worked for many different attorneys throughout the years. I currently work for seven attorneys in the litigation department. I attribute my success and longevity at the firm to taking pride in what I do, always striving to have a good attitude, and being regarded as dependable, responsible, and trustworthy.

2. Dinsmore has repeatedly been named a top national firm for women. How has the firm's focus on inclusion and equality benefited you personally?

In my position as a legal assistant, I have seen the expansion and impact of women's roles at Dinsmore in the many years I have been here. It is a far cry from the almost exclusive all-male firm where I first started. That growth has greatly affected the way all women in the firm have been viewed and valued, in whatever status they hold.

3. What advice do you have for women starting their careers?
Pursue whatever career path calls to you. There are no longer gender distinctions one has to choose from as they relate to who is better qualified or more capable or valuable for any position in any career.

4. What was your first job, and what is your best story from your time working there?
I started my first job in June 1971, right out of high school, working for one attorney in a combined law firm/insurance agency. I was responsible for everything involved in a very small office, from ordering office supplies to doing payroll, drafting estate documents, preparing tax returns, and filing documents at the courthouse.
In March 1973, I joined Dinsmore, which at that time had only about 40 attorneys. Over the next couple of years, I worked in the real estate and probate departments before eventually moving into the litigation department in late 1977. This area was where I felt the most challenged and satisfied. What I remember most are the many hours we spent preparing cases for trial. It was the most rewarding because I knew I was involved and part of the team effort.

5. What's something people would be surprised to learn about you?
I love musicals and reality TV shows, working in my yard, and a glass of wine on my deck or by a fire. And, of course, I especially love spending time with my family.