Real Life Background = Real World Legal Advice
Client: Split Rock Jumping Tour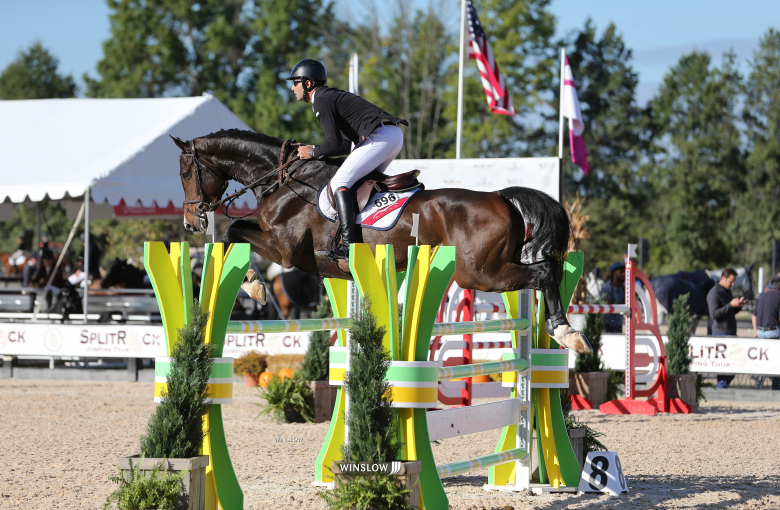 Derek Braun needs more than a corporate attorney when conducting business for his Split Rock Show Jumping Tour company based Lexington, Ky. He needs an attorney with in-depth knowledge and experience working in the equine industry. Dinsmore attorney Laura Holoubek and her team have been meeting those needs for more than a decade. Laura advises national and international clients on all types of equine matters, chaired the University of Kentucky College of Law's Annual National Equine Law Conference for six years, and established the Equine Law program at the university as an adjunct professor, the first of its kind in the nation.
"Her equine law experience is invaluable for me," Derek said. "Like in any other industry, you need someone who knows the (business's) ins and outs."

"Laura is unique as she also is a competitor so she brings her horse background along with business and legal expertise to the discussion."
When Derek purchased a farm and established the Split Rock Jumping Tour, Laura and her team began providing counsel on his business, real estate, intellectual property and equine-specific needs. Over time, the tour has steadily grown from one to 11 events in six states annually, and it is revered by top equestrian competitors, owners, and sponsors. Laura and her Dinsmore team continue to advise Derek on matters including USEF and FEI horse show date applications; vendor, judge, and steward agreements; live-streaming agreements; software application development agreements; sponsorship and management agreements, liability, employment matters; and general advice involving the tour's conduct and operation. This counsel ensures Derek can both grow his business and pursue his passion.
---
Photo credit: Winslow Photography