Alicia Bond-Lewis Named to Cincinnati Anti-Corruption Task Force
January 28, 2021
–
Quotes & Mentions
Cincinnati Enquirer / Fox19 / WCPO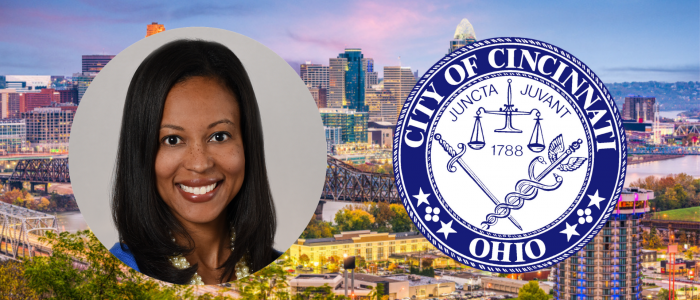 Dinsmore partner Alicia Bond-Lewis has been named to Cincinnati Mayor John Cranley's anti-corruption commission, formally called the Cincinnati Economic Development Reform Panel The Cincinnati Enquirer, Fox19 and WCPO all reported the news.
Bond-Lewis is one of nine Cincinnati leaders on the task force, which, according to Fox19, "was created after three council members were indicted on federal bribery charges in the past year, accused of exchanging votes for money or campaign contributions."
The Enquirer reported that Cranley's group also includes "Ohio's former top ethics officer, his former chief of staff and two people long involved with development deals."
"The mayor has done a very good job of selecting folks with a variety of expertise and diverse perspectives and experience," City Councilman David Mann told the Enquirer. "We have given the appointees a lot of work to do within a short timeline. I am grateful that these great citizens have accepted the important and difficult challenge."
The task force will evaluate how city officials have interacted with developers in the past. WCPO reported the panel will present its findings and recommendations to the city in August.
At Dinsmore, Bond-Lewis' practice focuses on defending business entities and professionals in contract-related and business tort litigation. She also regularly defends banks, mortgage lenders, loan servicers and other financial institutions in federal and state courts throughout the United States in consumer finance disputes.