Dinsmore Adds 9 Lateral Attorneys Across 5 Offices
January 30, 2019
–
News Releases
Beginning 2019 with continued strategic growth, Dinsmore welcomes nine lateral attorneys who join the firm in its Chicago, Cincinnati, Cleveland, Columbus, and Louisville offices. The additions reflect expansion of Dinsmore's health care, public finance, intellectual property, and litigation practice areas.
"I'm pleased to have each of these attorneys join the firm and bring such deep knowledge and experience to their respective offices," said Dinsmore Chairman and Managing Partner George H. Vincent. "As we expand our presence as a firm, we are indeed fortunate to be able to continue to attract top legal talent, which speaks both to Dinsmore's sound history and its promising future."
New partners by office are:
Chicago
Johner T. "J.T." Wilson III joins the firm from Lewis Brisbois Bisgaard & Smith LLP and will lead the Chicago labor and employment team. His experience includes litigating employment claims on behalf of private and public companies and other business-related counseling and litigation. As lead trial counsel, he has practiced before U.S. district courts, circuit courts of Illinois, and federal and state administrative agencies across the nation.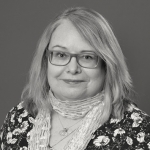 Lisa Parker Gates comes to Dinsmore from Baker McKenzie and concentrates her intellectual property practice on strategic brand adoption and protection, trademark portfolio management, and all aspects of global branding. She counsels businesses in numerous segments, including insurance and financial services, foodservice, and professional and charitable associations, and routinely represents trademark owners before the Trademark Trial and Appeal Board.
Cincinnati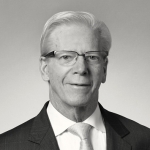 David Kamp and Jean Geoppinger McCoy join the firm from White, Getgey & Meyer, where each focused their practice on litigation at the trial and appellate levels. Kamp has more than three decades experience practicing law and is a fellow of the American College of Trial Lawyers, inductee of the American Board of Trial Advocates, and a member of the steering committee of the Cincinnati Bar Association/National Institute of Trial Advocacy training for young trial lawyers.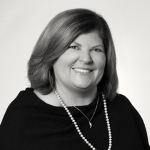 McCoy has represented individuals and businesses in a wide range of business, civil, insurance, and other litigation matters. Her clients have included large institutional investors, individuals, and classes of individuals in multi-district and class action cases, including Holocaust survivors and non-governmental organizations that represent them. With her assistance, those organizations negotiated approximately $9 billion in compensation for Holocaust victims and survivors. McCoy served as the 122nd president of the Cincinnati Bar Association and the executive director of the Potter Stewart American Inn of Court.
Cleveland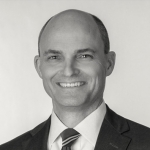 L. Todd Gibson joins the firm from Squire Patton Boggs LLP as a partner in the public finance department. His practice focuses on tax-exempt health care finance and debt-related derivatives. Gibson has more than 15 years of experience as underwriter's, borrower's, bond, and bank counsel in nonprofit health care and other 501(c)(3) financings. He has also served as bond and borrower's counsel for multi-facility health systems and county and community hospitals, as well as underwriter and bank counsel to large and small banks. He has more than 20 years of experience negotiating International Swaps and Derivatives Association (ISDA) master agreements, trade confirmations, and credit support documentation.
Columbus
Dinsmore's health care practice added Beth Y. Collis and Todd W. Collis in Columbus. Previously principals of Collis Law Group, both attorneys bring experience in professional licensure matters and regulatory and administrative issues facing health care organizations.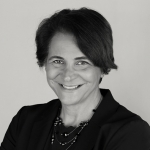 Beth has represented individuals and companies before numerous state professional boards, including the State Medical Board of Ohio, Ohio State Dental Board, Ohio Board of Nursing, and Ohio Pharmacy Board. She counsels clients who are the subjects of investigations or discipline by licensing entities, including many who have never before been subject to such review.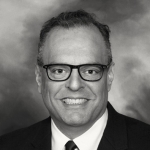 Todd's practice includes professional licensure representation as well as corporate and transactional work in the health care sector. He represents providers and companies in matters such as health care practice purchase and sale, review of employment agreements, payor terminations, and day-to-day practice issues.
Louisville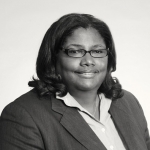 Previously managing member of Steptoe & Johnson PLLC's Louisville office, Bonita Black joins Dinsmore in its public finance practice group. She is experienced in the areas of general corporate law, including mergers, acquisitions, and divestitures, as well as corporate, structured, and municipal finance law. Black assists local and regional nonprofits with their legal matters, including formation and board governance, policy and procedure development, creative financing, and tax issues. She serves on the University of Louisville board of trustees.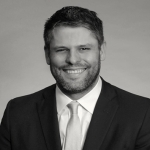 Justin Walker is a commercial litigator who focuses on appellate law. In his role as assistant professor at the University of Louisville Brandeis School of Law, he conducts research in the areas of separation of powers, national security, and federal courts. Walker clerked for Justice Anthony Kennedy on the U.S. Supreme Court and for Justice Brett Kavanaugh on the U.S. Court of Appeals for the D.C. Circuit. In 2011, he was named to Forbes' "30 Under 30" list for law and public policy.