Dinsmore Adds Decades of Banking, Real Estate Experience with San Diego Mulvaney Merger
January 1, 2023
–
News Releases

Dinsmore & Shohl LLP has "so much in the pipeline" for 2023, starting with its announcement of a merger with San Diego firm Mulvaney Barry Beatty Linn & Mayers LLP. The merger, which became official on January 1, 2023, will add 10 attorneys and a team of eight business professionals to Dinsmore's southern California offices. Mulvaney's 50-year history of solid performance and stability made the merger a logical business decision.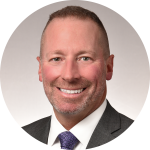 "Everett Barry is a, if not the, premier commercial lending lawyer in southern California," said Joshua Lorentz, Dinsmore's newly elected firm managing partner. "For decades he has been the go-to counsel in banking, real estate, creditor's rights and insolvency law, while partner John Mayers keeps the other half of the house busy with commercial litigation matters. The Mulvaney Barry team is excited about joining forces with the Dinsmore & Shohl team." Rex Beatty, one of the founding partners of the firm, has announced he will be retiring in the coming weeks after practicing law for four decades.
Dinsmore has its foot on the accelerator with a focus on strategically adding talent in cities where clients demand it, and now has more than 750 lawyers coast to coast. The merger in San Diego shows Dinsmore's commitment to meeting west coast demands. With the growing staff and additional talent, the firm's southern California litigation, intellectual property, business restructuring and labor and employment practices will be complemented by flourishing commercial lending and real estate teams.
"Our team is extremely impressed with Dinsmore's national platform and its ability to draw on experience and talent across the country," said Everett Barry. "Add to that their commitment to diversity initiatives, and their collaborative spirit and culture, it was an easy decision for us as we look to expand services for our loyal, long-term clients."
"Dinsmore's work ethic and creative problem solving have positioned us as a leading firm in our 29 regional markets," Josh said. "Our fair pricing and practical business driven solutions have led to a growing number of national clients turning to Dinsmore for their comprehensive legal needs. This merger solidifies our bench strength on the west coast."