Dinsmore among Top State, National Counsel in Bond Buyer Rankings
March 1, 2021
–
News Releases

Dinsmore & Shohl LLP earned high marks in The Bond Buyer 2020 rankings, including being ranked first overall in Kentucky and earning a top-20 spot nationally for bond counsel. Thomson Reuters compiles transaction data for bond counsel services for The Bond Buyer.
Nationally, Dinsmore served as bond counsel on 243 deals totaling $5.904 billion.
Other rankings include:
Second overall in Ohio and fifth in Pennsylvania.
As underwriter's counsel, Dinsmore ranked second in the Mideast region, which includes Illinois, Indiana, Michigan, Ohio, West Virginia, and Wisconsin.
Fourth as bond counsel for Solid Waste Resource Recovery Long-Term Municipal New Issues;
Fifth as underwriters counsel for Nursing Homes Long-Term Municipal New Issues;
Fifth as bond counsel in the Mideast region for a total volume of transactions ($3.8 billion);
Eighth as bond counsel for Health Care Long-Term Municipal New Issues; and
Ninth as bond counsel for Multi-Family Housing Long-Term Municipal New Issues.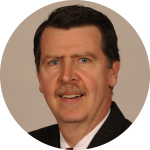 "From serving as bond counsel on a $1.16 billion deal that earned The Bond Buyer 2020 Health Care Deal of the Year to a $50,000 transaction to acquire a single municipal vehicle, and every transaction in between, we are so proud to be able to assist our clients in reaching their goals and so grateful for and humbled by the trust and confidence they have placed in us," said Tom Wilson, head of Dinsmore's finance department."