Dinsmore Expands Health Care Practice in the Southeast with Addition of Shaka Scott
July 11, 2022
–
News Releases

Dinsmore & Shohl LLP welcomes Shaka Scott to the firm's rapidly expanding Tampa office and national health care practice group. The firm's presence in Florida was established in 2020 with six business law attorneys and has continued to build incredible momentum. The new addition brings the attorney count to ten.
Shaka spent more than two decades as general counsel dealing in corporate transactions before expanding his skillset to health care. He accepted an invitation to join the Dinsmore team from a former colleague, Tampa office managing partner Rob Sickles.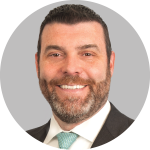 "Having known Shaka professionally and personally for almost 20 years made the decision to ask him to join the firm easy," Rob said. "Shaka is truly a top tier attorney and a better person. He could have joined any number of firms based on his education, experience and reputation in two highly sought after practice areas. His decision to join Dinsmore really speaks to the firm's well regarded transactional and healthcare practice groups and the national platform that the firm offers."
Shaka's client list runs the gamut. "A lot of my clients are physician practices, accountable care organizations. I've represented PPO's, group purchasing organizations and companies with products going through FDA approval," he said.
Previously, Shaka operated as a solo practitioner but was limited in the services he was able to offer. The support that comes with Dinsmore's historically successful brand will allow him to take on much more sizable deals. "You really need to have a large firm with multiple practice groups providing services," Shaka said. "It's an opportunity for me to provide more holistic services to my clients and ensure that they not only get quality counsel, but have ongoing interactions with the folks providing services."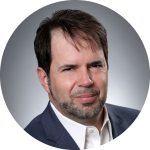 Dinsmore attorneys handle health care corporate and transactional matters at the local, regional and national levels. "The breadth of Shaka's skills, experience, and collaborative practice approach, as well as his broad health care client base, aligns perfectly with the attorneys in our Healthcare, Lobbying, and Public Policy Practice Group," said Eric Plinke, co-chair of the Health Care Industry practice group.
Shaka will be keeping his eye on the ever-evolving accountable care space as the government makes changes to the program. "That's something that will be very interesting to watch. It started off small with primary care providers and now they're grouping together to go public and private equity firms are moving in more aggressively than they used to," Shaka said. "I expect to see a lot of activity take place."
After emigrating from Trinidad and Tobago in 1990, Shaka earned his J.D. from New York University School of Law and received his political science degree from Morehouse College. He's a member of the American Health Care Lawyers Association, has given numerous presentations to physicians groups and serves as the committee chair of his sons' Boy Scout troop.