Dinsmore Expands IP Practice in San Diego
July 7, 2022
–
News Releases

Dinsmore & Shohl LLP welcomes leading patent attorneys Nick Transier and Ankur Garg as technology focused intellectual property partners in the San Diego office. Their presence on the west coast demonstrates Dinsmore's commitment to expanding resources within one of the nation's fastest growing IP and technology practices.
It was important for Nick and Ankur to join as a team. "We have a rich history of working together and working on common clients and technologies," Nick said. "It was a great opportunity for both of us, as well as current and future clients. This is a job that requires collaboration."
Ankur says it was access to high quality resources that drew him to Dinsmore alongside Nick. "Clients are struggling to find outside counsel and the help they need. We know they are really busy and need more and more protection. Nick and I have the opportunity to come here and leverage a team that can help us do that and Dinsmore gives us a platform that we can sell to other attorneys to join us."
Both Nick and Ankur have found that machine learning and artificial intelligence have been a really big focus area for clients that aren't traditionally in that space. From Silicon Valley to San Diego, both partners say having boots on the ground and relationships in southern California matters.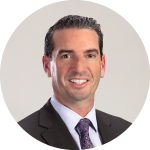 San Diego Office Managing Partner Joe Leventhal believes Nick and Ankur's trusted patent experience combined with Dinsmore's business friendly pricing model will be a powerful combination. "As our economy changes, clients continue to demand top talent at rates that make sense for their businesses. Nick and Ankur's practices fit in Dinsmore's model for delivering legal services," Leventhal said.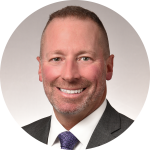 With one of the country's fastest-growing IP and technology practices, Dinsmore leverages legal and technical experience to protect clients' domestic and global portfolios. "Nick and Ankur are great additions because of the sophistication of their skill set and depth of client relationships," said chair of the firm's Intellectual Property department Josh Lorentz. "They are an important part of Dinsmore's growth plans in Southern California."

Before practicing law, Nick worked for Raytheon and Lockheed Martin on several classified projects for military defense technologies. Prior to joining Dinsmore, Ankur worked as an in-house IP attorney at a large telecommunications company.