Dinsmore Grows Again in Cleveland with Addition of Experienced Financial Services Litigator
February 27, 2023
–
News Releases

Just weeks after the arrival of five intellectual property attorneys, Dinsmore & Shohl LLP is adding to its commercial finance and litigation teams with the recent addition of Ben Carnahan to the Firm's Cleveland office. Ben builds long-lasting client relationships and has extensive experience in complex commercial and consumer loan transactions and litigation, with an emphasis on the defense of banks, consumer finance companies, mortgage lenders and loan servicers against federal and state consumer statutory claims.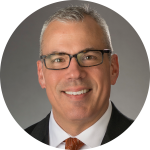 "The addition of Ben and his practice to our growing Cleveland office complements nicely the services we offer, which already included trademark and copyright protection and enforcement, patent protection, commercial litigation, privacy/data protection, public finance, workers' comp, and labor & employment," said office managing partner Jim Dimitrijevs. "Ben, his professional and community involvement, and his history of being a trusted advisor to his clients all fit well with the culture of our Dinsmore & Shohl Cleveland office."
Ben's financial services clients throughout the Midwest and nationally face regulatory scrutiny and aggressive consumer claims. "I am a bit old fashioned in that I believe the practice of law is a profession, not a business. My first and last question is always how can I be 'of service' to my clients. Working with Dinsmore and their coast to coast footprint creates an immediate opportunity to maximize efficiency in my service of clients and expand the jurisdictions where I can provide those services," Ben said. "I am thrilled to join this dynamic, full service law firm and add my name to its roster of talented attorneys with combined experience in virtually all aspects of business," he added.
Ben currently serves as Vice-Chairman of Taleris Credit Union, a nationwide credit union located in Northeast Ohio. Serving in this role has allowed him to gain insights into the business side of banking, making him a better lawyer to his financial institution clients. Ben understands that banks are highly regulated institutions and that landscape is always evolving and changing. He's paying particular attention to the phasing out of COVID moratoriums and the impact of the high interest rate environment on lenders and their borrowers. "As we take a look at the new normal, there are a lot of hurdles for companies in the consumer finance space." Ben said. "If they don't continue to navigate that carefully, there's a high potential for regulatory scrutiny and increase in consumer claims."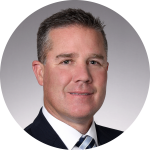 "I have known Ben for years and I have always been impressed with his ability to be a zealous advocate for his clients, while at the same time taking a practical approach to resolving complicated disputes," said Harry Cappel, the leader of the Firm's Consumer Finance Litigation group. "Ben will be a very strong addition to our growing Consumer Finance Litigation team.
In his personal time, Ben has volunteered for the past several years at his local bar association's '3 R's' Program teaching kids in Cleveland Public Schools about the Constitution and the Bill of Rights. He also serves as a youth basketball and football coach and enjoys hiking with his yellow lab, painting, boating, and water/snow skiing with his wife and two children.