Dinsmore Successfully Defends Genie and Terex in $60M Product Liability Case, Shows Operator Error Caused Fatalities

Last week, Dinsmore Product Liability Practice Group Co-Chair Chris Cashen secured a well-earned victory in a Phoenix, Ariz. courtroom for clients Genie Industries and Terex Corporation. Genie and Terex were facing claims totaling more than $60 million related to a double fatality accident.
Cashen was asked to try the case two weeks before trial started, and his defense resulted in a unanimous verdict after approximately 60 minutes of deliberation.
The case stemmed from the tragic deaths of two certified aerial work platform (AWP) operators who were powerwashing and painting a Maricopa County jail. The AWP tipped over while being operated on a slope with the decedents 65 feet in the air.
The plaintiffs claimed the AWP should have been equipped with an interlock device, which would have prevented boom or drive functions while on a slope, and which they said would have prevented the accident. Through the two-week trial, including testimony from several witnesses and experts, Cashen was able to show operator error resulted in the fatalities.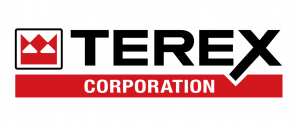 "Words can't capture how thankful I am to Chris Cashen and Dinsmore," said Terex Vice President and Deputy General Counsel James Celentano. "I've come across many lawyers in my 25 years of practice, and Chris falls into a class that is simply exceptional."
Terex Senior Vice President, General Counsel and Secretary Scott Posner echoed those sentiments.
"We are very happy and thankful for the efforts put forth by Chris Cashen and his team at Dinsmore," he said. "Chris embodies what it means to have a partnership with your outside counsel. He did an outstanding job under very difficult circumstances. This was not the first time we have had a great result with Chris, and I know it will not be the last. Terex looks forward to many future successes with Chris and Dinsmore at our side."


Cashen's work was aided by Dinsmore associates Madison Stewart and Kyle Bunnell.
This is Cashen's second significant victory for Genie. In 2020, he successfully defended the company against a $69 million claim in the first entrapment case ever tried to verdict.