Dinsmore Tax Attorney to Bloomberg: Multistate Tax Group Needs Expertise to Form Digital Definitions
June 13, 2023
–
Quotes & Mentions
Bloomberg Tax
As the Multistate Tax Commission's work group meets to discuss state taxation of digital products, Dinsmore tax attorney Kelvin Lawrence says MTC should get technical input from IT professionals and software developers so it can make accurate legal definitions for digital products and services.
His analysis is published in Bloomberg Tax. An excerpt is below:
---
"The work group appears to be launching into a discussion of legal definitions for products and services in the digital economy before having a strong grasp of the products and services in the marketplace. Those in the taxpayer community with technical expertise should make their voices heard to spare the work group from recommending legal definitions that are unworkable or over-inclusive.
The uniformity committee launched its project on sales taxation of digital products in 2021 in response to a standing subcommittee recommendation for a white paper on applying sales tax to digital products. The proposed white paper wasn't intended to make prescriptive recommendations about the taxability of products."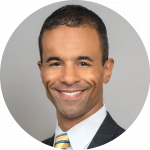 "My desire is a sales tax system that reflects the marketplace and that can be administered effectively. As the MTC staff presentation from the April 25 uniformity committee meeting points out, most state sales taxes on transactions in the digital economy reflect a decades-old understanding of computer technology. That is why this project is essential, and why the work group's efforts thus far have been commendable."
---
Read the full article here.