Dinsmore's DeVito Predicts Strong Rebound in Michigan M&A Deals to Crain's Detroit
February 21, 2023
–
Quotes & Mentions
Crain's Detroit
In a recent report by Bloomberg, 2022 saw the lowest third and fourth quarter global deals volume in the past six years. The analysis showed inflation, global economic uncertainty and sky-high interest rates were to blame. "For M&A deal activity in Michigan, 2022 was a tale of two extremes," wrote Crain's Detroit in a February 21 article that quoted Dinsmore corporate finance and M&A partner Joe DeVito. An excerpt is below.
---
Dealmakers were drinking out of a firehose during 2021 and into 2022, but by the latter half of last year, deals dried up. In 2023, experts say they expect activity to accelerate, though the strength of deal flow depends on a variety of unpredictable market factors. "You almost saw deals just come to a screeching halt in the fourth quarter," said Dinsmore's Joe DeVito. "It was kind of a welcome respite for us in a way, that we all got to enjoy our holidays for once in the last 10 years."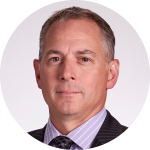 It was a seller's market for years leading up to the COVID-19 pandemic, DeVito said. Low interest rates coming out of the pandemic just fueled activity even more. "There was more money on the street, and there was a shortage of good companies for sale relative to the mass amounts of private equity that was on the sidelines," DeVito said.
DeVito said he doesn't expect the spigot to stay off for long. He said he has 10 active deals in the pipeline, on par with volume pre-COVID.
Even though capital is substantially more expensive than a year ago, deals are stacking up and likely to land with more frequency as the year goes on, he said. "The ones that tested the market in the fourth quarter and weren't getting valuations that they wanted, they're turning around and putting them back on the market in Q3, is what we're hearing," DeVito said. "They refresh the books and go back out to market."
But many companies are still dealing with supply chain disruptions and financial anomalies over the past couple years, making it difficult to market their company for sale. Buyers want balance sheet consistency before pulling the trigger, DeVito said, and the next few quarters could bring that. "My read on it, starting mid-2023 into 2024, as this supply chain disruption resolves itself, you're going to see a number of automotive suppliers go to market," he said.
---
Read the entire article here.