Dinsmore's Mark Carter Weighs In On NLRB General Counsel Jennifer Abruzzo's Busy First Year
July 22, 2022
–
Quotes & Mentions
Law360
Dinsmore labor partner Mark Carter reflected on National Labor Relations Board general counsel Jennifer Abruzzo's first year on the job. Abruzzo has has made waves pursuing a pro-worker agenda, according to Law360, that includes reviving dormant doctrines and raising the stakes for employers in labor litigation. An excerpt is below:
---
Abruzzo's pursuit of these heightened remedies is just one piece of the puzzle: For them to have force outside of settlements, the NLRB must endorse them. Even then, employers will likely challenge board orders imposing novel remedies in the federal circuit courts, which may look skeptically on them, said Mark Carter, chair of the labor practice at management-side Dinsmore & Shohl LLP.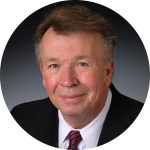 The U.S. Supreme Court has held that the NLRA's remedy provisions empower the board to make workers "whole" for the consequences of unfair labor practices, but not to punish employers for violating the law. Carter said he and other labor lawyers will argue certain of these novel remedies cross this line, such as the bad-faith bargaining damages considered in Ex-Cell-O and prosecutors' attempts to make employer agents read mea culpas to workers whose rights they violate.
---
Read the full article here.