Dinsmore's Mike Hawkins Provides Winning Strategies in Mediation
July 1, 2023
–
Quotes & Mentions
CBA Report
Cincinnati partner, Michael Hawkins has been a regular contributor to the Cincinnati Bar Association's bi-monthly publication, The Report.
In his latest article, Mike discusses winning strategies in mediation. An excerpt is below.
---
"The use of mediation as an alternative dispute resolution solution in 2023 has gained significant popularity. Some of the reasons for the increased use of mediation has been: greater education and acceptance of alternative dispute resolution versus litigation; the increased cost of litigation; COVID impact with cases lingering; parties wanting quicker resolution; the growth of virtual mediations; court mandated or encouraged mediation; and, the increased availability of qualified court and private mediators."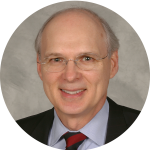 "As someone who has been mediating cases since the mid-90s with a variety of counsel, parties and issues, there are a number of strategies and practices counsel can and should employ to get the best results for their clients."
---
You can find Mike's full column here.