Frank Mamat Named to Crain's Detroit Notable Leaders in Employment and Labor Law
October 16, 2023
–
Quotes & Mentions
Crain's Detroit
Longtime labor lawyer Frank Mamat of the Firm's Detroit office was named to Crain's Notable Leaders in Employment and Labor Law list for 2023.
An excerpt from the special feature section is below.
---
Harassment, civil rights, collective bargaining and labor disputes: The 2023 Notable Leaders in Employment and Labor Law cover it all and much more. They are partners, members, and shareholders, general counsels and industry chairs, and they haven't yet reached their peaks.
The honorees featured in this report were nominated by their peers, companies, friends and family and selected by Crain's Detroit Business editors based on their career accomplishments, track record of success and contributions to their fields and communities as outlined in their nomination forms.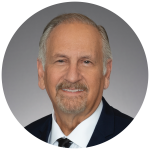 Frank Mamat has decades of experience as a labor law attorney, community activist and volunteer in Detroit and Washington, D.C.

A three-time federal judge nominee by the president of the United States, he has been nominated as chairman of the National Labor Relations Board and the Federal Labor Relations Authority, too. An Education Foundation chair for the American Society of Employers, Mamat was responsible for drafting Michigan's Right to Work Law in 2012.
Currently, he advises a wide array of clients, ranging from associations and firms to Fortune 500 companies, governments, individuals and institutions.

"Frank is a highly respected labor and employment attorney, representing hundreds of employers for 45 years," said Mary Corrado, president and CEO at ASE. "His success is a testament to his exceptional leadership."
---
A PDF of the special feature can be found here.