Indianapolis Office Continues to Add Talent with New Executive Compensation Partner
December 15, 2022
–
News Releases
Dinsmore & Shohl LLP is pleased to announce that Ilya "Ian" Minkin has joined the Indianapolis office to become part of the firm's top ranked Tax, Benefits and Wealth Practice. Ian's practice will focus on tax and senior executive compensation matters resulting from multi-million dollar mergers and acquisitions.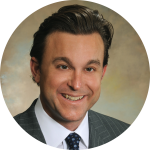 "Ian has a wealth of experience in the benefits space, but particularly in advising on corporate transactions which fulfills a key need for our practice group," said TBW Practice Group Leader Wayne Wilson. "This addition increases the ability of the TBW group to provide timely and proactive advice on deal structure and compensation matters."
Ian came to the United States as a political refugee from Russia, arriving to Portland, Oregon with only a few personal belongings. He graduated from the University of Southern California with a B.S. in Mathematics, before earning his J.D. and LL.M in Tax from Boston University School of Law. He is a member of the Indiana, California, Florida, Illinois and Oregon Bar. Ian is fluent in Russian, learned English upon arriving to the U.S. and also understands French.
"I like the Midwestern hospitality and mindset," Ian said. "Everyone at Dinsmore went out of their way to showcase the collegiality and depth of the law firm and highlight the opportunities that exist for me to be connected to our network of attorneys from a home base in Indianapolis."

Prior to joining Dinsmore, Ian practiced at Sidley Austin in Chicago and Ice Miller in Indianapolis. His incredible life story has taught him that above all, "clients want to be heard and understood." Through his unique personal experience, he's "gained a good feel for the human condition which allows him to connect on an interpersonal level."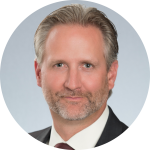 "We're excited Ian has joined our team," said Bobby Lucas, Chair of Dinsmore's Corporate department. "His addition further complements an already strong employee benefits practice and allows us to better service our clients' needs in an ever evolving area of law."