Law360 Turns to Former NLRB Attorney Dennis Boren for Analysis of Unfair Labor Practice Allegations
September 12, 2022
–
Quotes & Mentions
Law360
Through a recent open records request, Law360 Employment editor Braden Campbell obtained data tracking every unfair labor practice allegation that the National Labor Relations Board has received since 2012. As part of his investigation into the documents, Campbell relied on analysis from Dinsmore labor attorney Dennis Boren, who previously spent 15 years serving as the regional attorney for the board's Region 7 (Michigan). Read an excerpt below:
---
Dennis Boren, who was the regional attorney in the NLRB"s Detroit office for 15 years before joining management-side Dinsmore & Shohl as of counsel earlier this year, acknowledged that his office was relatively conservative.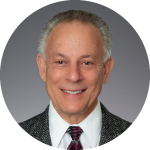 Regional offices assess the merits of charges at meetings called "agendas," which can vary in makeup from region to region but typically include the regional director, the investigator and other officials, such as the regional attorney. As the top lawyer in Detroit, Boren made sure to draw out "the good, the bad, and the ugly" of the case so his attorneys wouldn't be blindsided should the case go to trial, he said.
"It's interesting, because [Region 7 is] very low in terms of merit determinations, but … I know we didn't have a bias one way or the other," Boren said.
A number of factors play into whether a region finds merit to a charge, including the regional director's aggressiveness regarding borderline cases, the nature of the allegation, and the relative strengths of the charging party's evidence and the charged party's defense, he added. "Like most things in life that are complex, there's no easy explanation," Boren said.
---
Read the entire article here.