Mark Carter Forecasts Potential Congressional Investigation of NLRB
August 17, 2022
–
Quotes & Mentions
Law360
Starbucks recently sent a letter to the National Labor Relations Board claiming widespread misconduct in union representation elections, specifically "highly improper, systemic misconduct" in the elections that were conducted by mail, reports Law360's Tim Ryan. The allegations could lead to investigations and litigation over how the voting process was handled. An excerpt is below:
---
The company's letter to NLRB Chair Lauren McFerran and general counsel Jennifer Abruzzo accused board agents of "highly improper, systemic misconduct" when handling Starbucks union representation elections conducted by mail. The letter specifically detailed alleged misconduct in the board's St. Louis regional office, which the company claims tried to cover up its actions, but it also said Starbucks has concerns that similar improprieties have come up in elections in other parts of the country.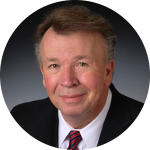 Even lodging the objections publicly is a risky move for Starbucks, said Mark Carter, a management-side partner at Dinsmore & Shohl LLP, unless it is confident that it can back up the claims with solid evidence. If Starbucks falls short on that point, Carter said it could seriously damage the company's credibility both before the NLRB and even with other federal agencies.
Carter said it would be likely that Republicans investigate Starbucks' claims next Congress if they win a majority, potentially at the same time as an inspector general's probe heats up. Investigations from lawmakers and inspectors general can take up the NLRB's valuable time and staff, Carter noted, which could have to come from other agency priorities.

"It's obvious that Starbucks is fully prepared to generate heat in the press and more importantly in the Congress if they are not convinced that the NLRB has conducted a full and fair investigation and response to its allegations in the new year," Carter said.
---
Read the full article here.