More In-Person Union Votes Likely With New Pandemic Test
October 3, 2022
–
Quotes & Mentions
Law 360
Dinsmore labor partner Mark Carter reflected on National Labor Relations Board's decision to change the in-person voting standards. According to a Law360 article, experts expecting this decision to lead to more votes in person. An excerpt is below:
---
The National Labor Relations Board recently made a small but potentially significant tweak to its standard for when to conduct union representation elections by mail during the COVID-19 pandemic, with experts expecting the decision to lead to more votes in person.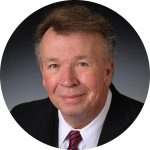 The Sept. 29 decision in a case involving Starbucks made a change to the standard the NLRB established in a 2020 ruling called Aspirus Keweenaw, which set out a series of six factors the board's regional offices should consider when deciding on the method of a union representation election.
To read the full article, click here.