Robyn Eisen Joins Dinsmore's Growing Real Estate Practice in Pittsburgh Office
October 31, 2022
–
News Releases
Dinsmore & Shohl LLP is pleased to announce Robyn Eisen has recently joined as partner in the firm's Pittsburgh office. Robyn's addition is part of Dinsmore's commitment to growing its national real estate practice in Pennsylvania.
Robyn has a broad real estate practice, shining in litigation involving property and construction related matters, landlord-tenant matters, ownership disputes, tax assessments and title insurance related matters. She is a problem solver whose clients appreciate her experience and strategic approach to find litigation alternatives or settlement avenues for businesses and individual clients.
Robyn also has substantial experience in real estate transactions, where she has counseled businesses and individuals on all types of real estate matters including acquisitions and dispositions, leasing, construction, property management, landlord/tenant matters, and the issuance and of title claims. As a Pennsylvania licensed title agent, Robyn is able to oversee all aspects of commercial and residential real estate transactions.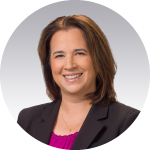 "With Dinsmore's resources throughout the country, there are no limits to what we can do or offer our clients," Robyn said. Working at Dinsmore has enabled me to further develop existing client relationships and establish new client relationships based upon my ability to rely upon my counterparts throughout the U.S."
Before establishing her real estate law career, Robyn's focus was on plaintiff personal injury, medical malpractice and criminal defense cases. After moving back to Pennsylvania from upstate New York, she began to find massive success in real estate law and has never looked back.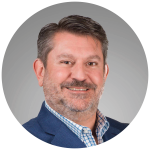 "I'm delighted to welcome Robyn to the Firm. She is an exceptional lawyer and a wonderful person. Robyn's practice brings heft, breadth and depth to our Real Estate Practice Group and will be a great fit and complement our growing group here in Pittsburgh," said Anthony A. Ditka, Pittsburgh Office Managing Partner.
Prior to joining Dinsmore, Robyn practiced with Strassburger, McKenna, Gutnick & Gefsky where she was Pro Bono and Community Service Chair. Outside of the office, she's a volunteer for the Allegheny County Bar Foundation, Landlord Tenant Project and is on the Executive Leadership Council for Pittsburgh Takes Steps for the Chron's & Colitis Foundation Pittsburgh chapter. As the only female partner in the firm's Pittsburgh office, Robyn looks forward to taking on a mentorship role with female associates and getting involved with Dinsmore's Women's Initiative.
Robyn earned her J.D. from Albany Law School of Union University in Albany, NY.