Blocked By Congress: The Status of The U.S. Blockchain Law
January 29, 2020

–

Articles
Illinois Manufacturer Magazine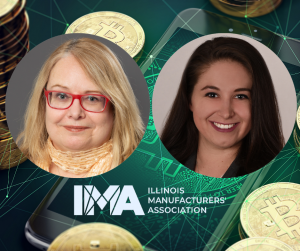 "Two years have passed since the price of Bitcoin suddenly jumped to $20,000 and three months later fell to only $6,000. Since that time, public interest in Bitcoin (the concept) and blockchain technology generally has been nearly as volatile as the cryptocurrency market. Although it may seem like a bear market on cryptocurrency exchanges, the industry is booming for developers and lawmakers.
...
"While Congress holds hearings and conducts studies, the world of blockchain and cryptocurrency shows no signs of slowing. In 2020, look for Congress to grapple with balancing its interests in economic power and making the United States a global leader in innovation."
The Illinois Manufacturer has published the above article by Dinsmore IP attorneys Lisa Parker Gates and Allisyn Monteleone. To read it in full, click "Download a PDF of this piece" above, or click here and scroll to page 14.