COVID-19: Recommended Employer Response to CDC's Revised Guidance on High-Risk Employees
June 29, 2020

–

Insight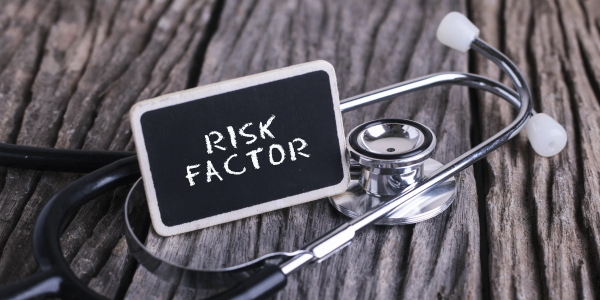 On June 25, 2020, the U.S. Center for Disease Control and Prevention (CDC) broadened its guidance on who's at risk of severe illness from COVID-19 due to underlying medical conditions and age. Under the new guidance, the CDC departs from previous guidance stating that only individuals over 65 years of age were at increased risk of COVID-19 due to age, and now states that risk from severe illness from COVID-19 increases with age.
Additionally, the CDC has revised and expanded the list of underlying medical conditions that will or might cause an increased risk of severe illness from COVID-19 to include:
People with the following conditions are at increased risk of severe illness from COVID-19
People with the following conditions might be at an increased risk for severe illness from COVID-19
As a result of the new guidance, more Americans may qualify as high-risk, especially considering the prevalence of obesity, diabetes, and high blood pressure in the population. Additionally, the assessment of risk based on age is no longer limited to those 65 and older, which means employees under 65 may also be at increased risk of infection.
The CDC recommends that individuals at higher risk for severe illness from COVID-19 limit interactions with other people as much as possible and take precautions to prevent getting COVID-19 when they do interact with others. As a result, employers are likely to see increased requests for leave and other accommodations from individuals of any age. Based on the new guidance, policies specifying that leave/accommodations apply to employees 65 and older should be reviewed and revised to reflect this update.
Employers should conduct an individualized assessment of any employee's request for accommodations and should engage in the interactive process to determine if a reasonable accommodation is possible. Individualized assessments may require employees to provide medical documentation from health care providers to determine whether the employee needs an accommodation or what accommodation is reasonable. Employers should consider developing a letter or leave request form for an employee that allows the physician to address: (1) how the disability/age creates a limitation; (2) how the requested accommodation will effectively address the limitation; (3) whether another form of accommodation could effectively address the issue; and (4) how a proposed accommodation will enable the employee to continue performing the "essential functions" of his/her position.
During this process, employers should avoid imposing their own assumptions about health risks and should consider medical information provided by the employee's physician, including the physician's assessment of risk and need for accommodation. In some limited circumstances, an employer may request a second opinion.
The employer's letter/form should include a copy of the employee's job duties and a list of the measures currently being taken to protect the employee from exposure to COVID-19. In some cases, leave may be the only accommodation that the health care provider will recommend. In other cases, there may be alternative accommodations available to protect employees from COVID-19 and allow them to return to work, such as teleworking, relocation of work environment, use of physical barriers (glass or plastic shields or tables), temporary transfers, modified work schedules, and use of masks or personal protective equipment. The EEOC is encouraging employers and employees to be flexible when determining what, if any, accommodations are available.
Other best practices recommended for employers include:
Create or update accommodation policies;
Develop a standard practice/procedure for handling requests for accommodation to ensure consistency;
Employers should designate a person or team educated on the current COVID-19 guidance and legal obligations, to respond to all requests for accommodation;
Employers should educate employees on COVID-19 leave policies and accommodation policies;
Avoid offering medical opinions and rely on guidance from employees' health care providers or reliable government sources, such as the CDC;
Enforce and apply all policies in a non-discriminatory way;
Be thoughtful of requirements under the Americans with Disabilities Act (ADA), Title VII of the Civil Rights Act (Title VII), the Pregnancy Non-Discrimination Act (PDA), the Age Discrimination and Employment Act (ADEA), the Genetic Information Nondiscrimination Act (GINA), the National Labor Relations Act, Occupational Safety and Health Act (OSHA), Family Medical Leave Act (FMLA) and Health Insurance Portability and Accountability Act (HIPAA); and
Seek further legal guidance when necessary.
For more information on the impacts of COVID-19 on employment or business, please contact the authors or your Dinsmore labor attorney.