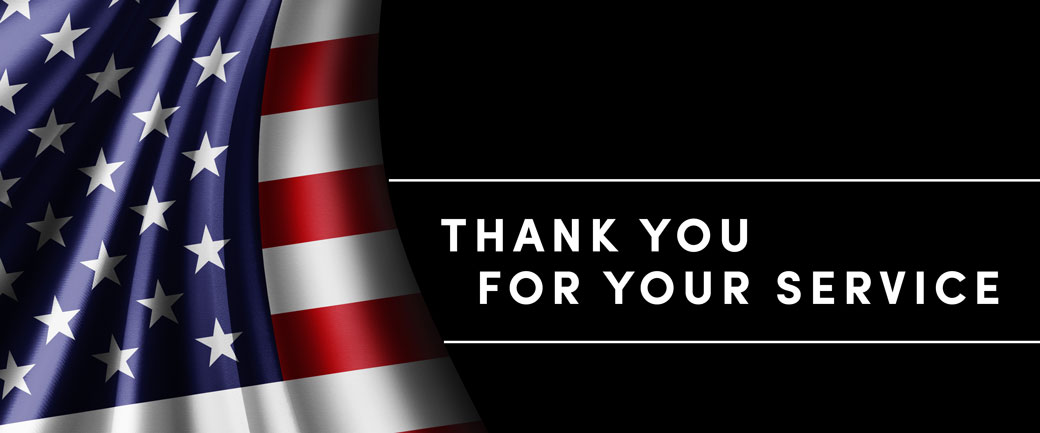 In honor of Veterans Day, Dinsmore is celebrating the attorneys and staff members who have proudly served our country in the armed forces. Several of them shared their experiences and explained the impact of service on their lives.
On behalf of the firm, we thank all of those who have served and their families for the sacrifices they have made.
---
Mike Hawkins
Partner
After a short period on active duty, Mike spent four years in the United States Army Reserve and four years in the Kentucky National Guard.
"When I think about how my time in the service enhances my life and my practice as a lawyer, I just go back to the principles of learning in the military to embrace the challenges presented to you, remain calm in the midst of chaos, and execute your mission. These principles translate in different ways—not only in the corporate world—they are more than relevant in day-to-day life, as well."
---
Phyllis Embras
Business Intake & Conflicts Clerk
Phyllis served in the United States Army for three years.
"Being in the Army had a huge impact on my life, and it gave me the opportunity to see different countries and cultures. Most of all, it taught me to be appreciative of the country I live in. I also learned to value teamwork, and anyone can use those lessons in their life."
---
Mike Mattingly
Partner (2020)
Mike spent six years on active duty in the United States Army and two years in the United States National Guard.
"There's a wealth of knowledge and experience that comes with being in the military, including leadership skills, decision-making, and the ability to deal with pressure. I have a family history of service to the country, and it's something I am proud of and hold in high regard."
---
Kerri Kienzle
Data and Information Governance Analyst
Kerri served in the United States Navy for five years.
"What I got from the military was the discipline I needed to accomplish any of my goals. I think it just really made me realize how much privilege and opportunity I have being born in the United States, and it has really driven me to make sure I don't waste that opportunity. Also, I take any available opportunity I have to give back to others."
---
David Boyles
Associate
David has served in the United States Army Reserve since 2002.
"I've had so many experiences from being in the Army, including meeting people from different cultures and perspectives, and I'm so grateful for that. I really think the 18 years I've spent in the Army at this point have shaped who I am as an adult. Even with my decision to go to law school in the first place, the Army really has a row in that fabric."
---
Ed Carroll
Chief Information Officer
Ed served in the United States Navy for four years.
"The impact on my life from being in the Navy, I think, is the emphasis on teamwork and camaraderie. The idea that if you work hard, then you can play hard, and you are having this experience with people who share similar principles. I enjoyed the processes and teamwork that came with being in the military, and I apply those ideas to my life now."
---
Don Trusty
Facilities Manager
Don served in the United States Navy for three years.
"The part of being in the Navy that impacted me the most is learning to be part of a team, and how your part is just as dependent upon the team working properly as everyone else's part. There's no room to slack off when you have someone else's back. Learning this at a very young age helped to open doors and prepare me for things I would face for the rest of my life."
---
Michael Deskins
Project Coordinator
Mike served in the United States Navy for four years.
"It was knowing you are part of something bigger than yourself. Knowing that something you did mattered, not only at home, but it mattered to so many people across the globe. After seeing so many different parts of the world and how they live, I'm just thankful that I live in the United States, where I can work hard and actually get along in life and make a better life for my kids."
---
We also salute these Dinsmore Veterans:
John Addicks, Cincinnati, OH
Glen Bagby, Lexington, KY
Richard Beckmann, Dayton, OH
Cynthia Blackburn, Dayton, OH
Richard Bolen, Huntington, WV
Thomas Bonasera, Columbus, OH
Peter Bowie, San Diego, CA
Michael Bowling, Cincinnati, OH
Pamela Bridgeport, Columbus, OH
Maria Cain, Huntington, WV
Richard Chernesky, Dayton, OH
Michael Crites, Columbus, OH
Thomas Czechowski, Dayton, OH
Wayne Dawson, Dayton, OH
Michael Eagen, Cincinnati, OH
William Freedman, Cincinnati, OH
Harold Freeman, Cincinnati, OH
Ames Gardner, Jr., Dayton, OH
William Grubbs, Louisville, KY
Robert Hallenberg, Louisville, KY
Ronald Hampton, Dayton, OH
Lionel Hawse, Lexington, KY
Andrew Hilton, Cincinnati, OH
William Jividen, Dayton, OH
Lawrence Kyte, Cincinnati, OH
Thomas Luebbers, Cincinnati, OH
John Lynch, Cincinnati, OH
Paul Mattingly, Cincinnati, OH
Powell McHenry, Cincinnati, OH
John Payne, Cincinnati, OH
Harry Riggs, Jr., Cincinnati, OH
Steven Riley, Cincinnati, OH
Mark Silbersack, Cincinnati, OH
David Singley, Pittsburgh, PA
Vincent Stamp, Cincinnati, OH
Joseph Terry, Lexington, KY
David Uhlfelder, Cincinnati, OH
Leroy Wallers, Cincinnati, OH
Andrew Wells, Cincinnati, OH