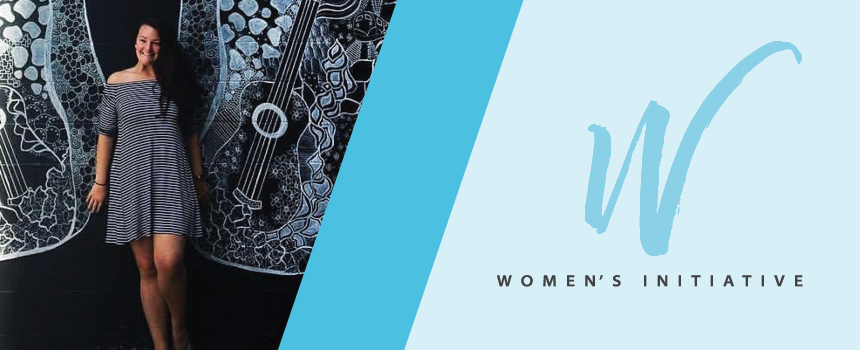 Meet Chicago Community Service Advocate Krysta Gumbiner
As part of Dinsmore Women's Week, we are highlighting a number of the fantastic women who help make Dinsmore a thriving national entity. Next up is Krysta Gumbiner, who spearheads Dinsmore's Chicago office's community service efforts for the residents at Lincoln Park Community Services, a non-profit for people experiencing homelessness. Krysta is a commercial litigation associate. Learn more about her below.
---

1. What is your current role at Dinsmore, and can you describe your career path to success thus far?
I'm an associate attorney. I lateraled to Dinsmore during my second year of practice, and it didn't take long for me to realize Dinsmore could be my long-term home. I was instantly enveloped by the collegial atmosphere and recognized in others a desire to see me succeed. Since starting, I've largely focused on working hard and producing quality work while contributing time to firm events and initiatives about which I'm passionate, such as associate retreats, community service projects, and various Women's Initiative projects. It is this mix of both work and social engagement that has helped me succeed at Dinsmore.
2. Dinsmore has repeatedly been named a top national firm for women. How has the firm's focus on inclusion and equality benefited you personally?
I recall having a conversation at a Women's Initiative event shortly after I started regarding the firm's maternity leave policy. During that conversation, I expressed concerns that perhaps the policy wasn't as progressive as it should be. Approximately six months later, the firm released its new, quite progressive, maternity leave policy. While I know that one conversation didn't create change, it was exciting to know my concerns were heard, and Dinsmore was willing to acknowledge them and be proactive. I also have personally benefited from outstanding female mentorship. In the Chicago office, female partners go out of their way to champion female associates, and the impact is tangible. It has contributed to a close-knit community of women, all prepared to help each other succeed.
3. What advice do you have for women starting their careers?
Speak up for yourself. I almost said, "Don't be scared to speak up for yourself." But the truth is: It IS scary. It's scary for women, regardless of their personality type—shy, quiet, loud, outgoing. The key is to do it in spite of the fear. Speak up when you need more information, speak up when you have an idea or opinion, speak up when you're passionate about an issue. Speaking up is how we make ourselves part of the conversation and effect change.
4. What was your first job, and what is your best story from your time working there?
I worked at many different Subways from the time I was 15 until the summer before I went to law school. Due to my talents as a sandwich artist, it was easy to pick up a job at Subway in any city--during college, internships, or back home. I was a crew leader my senior year of high school at the Subway my mom managed (I promise this was not due to nepotism). She always did surprise spot checks, and one particular night, she came in when I had set up an exciting game of bowling using tomatoes and loaves of bread. Needless to say, she was not happy that her crew leader was not only encouraging this game but had started it. But I had just won more money bowling tomatoes than working my shift, so I wasn't too upset about being written up.
5. What's something people would be surprised to learn about you?
I'm an open book – no surprises here! Seriously, though, probably that I'm secretly writing a book in my spare time. Well, not so secretly any more. To be clear, it's taken me approximately five years to write three chapters, and, if I'm being honest, the heroine is largely based off of my own shenanigans, so this isn't going to be a New York Times bestseller.
Also, despite my best efforts and constant begging, I have never been to Disney World. I have, however, taken pretty great vacations to all 50 states, which I've grown to appreciate a lot as I get older.
Lastly, I really thought I wanted to get my pilot's license. I took one lesson during which I cried hysterically and screamed at the instructor to take over the controls as I turned the plane on its side. We landed successfully, and I have yet to continue my pursuit of that particular dream.