Life Sciences Clinical Studies & Research Integrity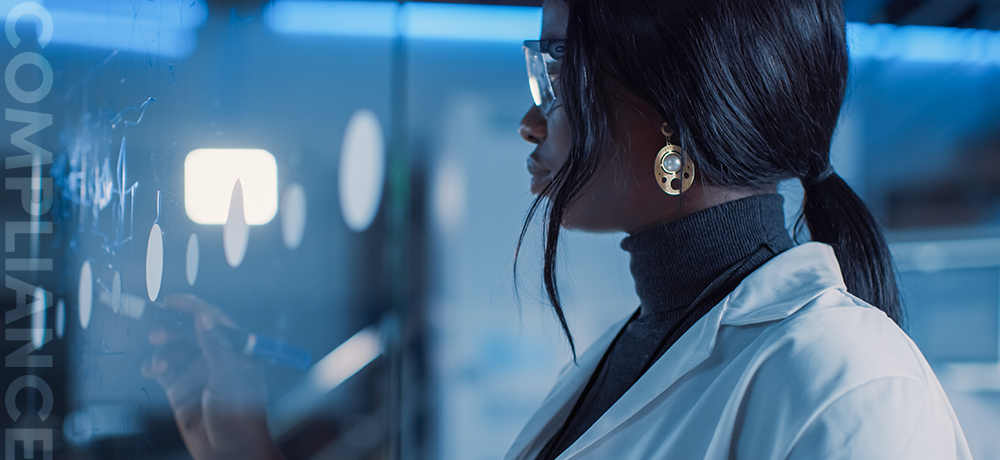 LIFE SCIENCES INDUSTRY / LIFE SCIENCES CLINICAL STUDIES & RESEARCH INTEGRITY
Scientists spending months or years devoted to their work have an ally in ensuring their projects meet all of the standards for possible use and application.
Dinsmore' s clinical studies team engages with clients at every stage of research to assure regulatory compliance with internal procedures and external standards. Our life sciences attorneys have strong medicolegal backgrounds that include professional experience and practice as former medical researchers, scientists, and certified clinical ethicists. We counsel clients to ensure their research programs are conducted in accordance with federal and state regulations and guidelines, including HHS Office for Human Research Protections (OHRP) for research conducted at Federalwide Assurance-compliant institutions, as well as NIH, USDA, OLAW, FDA, and sponsor-specific policies.
Clients benefit from our deep knowledge and experience handling conflict of interest disclosures, research-related HIPAA reviews, bioethical case analysis, material transfer agreements (MTA), non-disclosure agreements (NDA), and evaluations of regulatory submission related to clinical studies. We also assist in negotiations with the FDA and other regulatory agencies and provide a wide range of clinical research and regulatory compliance consulting services.
Our experienced clinical studies team counsels clients to:
Conduct bioethical reviews of studies and assess compliance with good clinical practice standards;
Deliver education and training to Institutional Review Board members and clinical investigator staff;
Provide legal counsel related to domestic and international subject recruitment, informed consent documentation, and promotional materials;
Assist clients developing INDs and IDEs submissions and exemptions;
Advise Institutional Review Boards and Institutional Animal Care and Use Committees on legal and ethical matters related to studies;
Audit research programs and develop corrective action plans for risks related to legal and ethical duties of study sponsors and investigators, including conflicts of interest or commitment and billing matters;
Develop policies and procedures for identifying and reporting protocol variances (noncompliance, deviations, violations, and exceptions);
Provide advice and policy development for alternative access pathways through the unapproved use of approved products, expanded access, and emergency use authorizations;
Lead workplace dispute resolutions and remediation training related to research misconduct and scientific integrity issues;
Advise sponsors conducting research with populations requiring additional research protections (children, undocumented immigrants and refugees, situationally-vulnerable persons, prisoners, and research subjects who are pregnant or lack mental capacity to consent to participation);
Assist clients developing community consultations and opt-out consent practices;
Review emergency research and waiver of informed consent proposals;
Handle the privacy and identifiability of patient data and leftover biospecimen policies and practices;
Evaluate risks related to comparative effectiveness trials, alternative study designs, early feasibility studies, and U.S. sponsors and investigators conducting foreign studies to obtain clinical data for U.S. marketing approvals;
Review research participation inducements;
Assist clients implementing programs to address research-related injuries, medical care, and third party insurance reimbursement;
Handle Federal Acquisition Regulations (FAR).