Minority Attorney Affinity Group
Celebrating Black History Month
PERSONAL INSIGHTS
The importance of recognizing Black History Month

"When we understand each other's culture, we're better. Particularly in the environment that we're in now where people are banning books, where people are making rules saying 'You can't teach history.' When you forget history, you are doomed to repeat it. It's important for companies—prestigious companies—to remember history.″
LaTawnda Moore
Of Counsel / Columbus, OH
---
PERSONAL INSIGHTS
Inspiring our children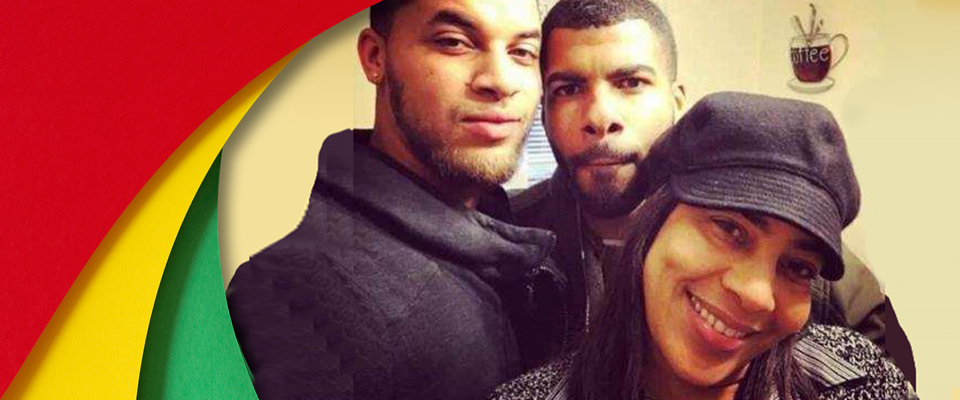 "My parents raised us to see ourselves as equals and not to see color, so it wasn't at the forefront of my mind. I reared my children the same way. Teaching them they could do anything and be anything they wanted to be. Everyone has their own unique gifts and talents. One of my sons is in Los Angeles, he works in radio, TV and film. My youngest son is in marketing management in Denver.″
Jessica Waller
Receptionist / Cincinnati, OH
---
PERSONAL INSIGHTS
How law firms can increase diversity and inclusion efforts

"I believe it starts with the summer associate programs. It's simple: Hire more diverse candidates and allow those candidates to be themselves within the firm. Additionally, make it a priority to support and represent Black-owned businesses. Law firms should be representative of the diversity in our communities.″
Reggie Cloyd
Partner / Indianapolis, IN
---
PERSONAL INSIGHTS
The importance of mentoring our youth

"My former AAU (Amateur Athletic Union) basketball coach started off as a corporate attorney and then became a very successful sports agent. He was the only Black attorney at a Jewish law firm. Seeing his success and what he accomplished while I was a kid inspired me. The skills he taught me playing basketball, such as time management, work ethic, accountability, being a team player, and leadership, helped prepare me for the real world, which includes being a good lawyer. He has also been someone I could lean on for advice when I became an attorney since we had similar journeys and I was the only Black lawyer at my previous firm.″
Ian Larkin
Partner of Counsel / Detroit, MI
---
BLACK HISTORY
Did You Know?
---
Did You Know?
Macon Bolling Allen is believed to be the first licensed African American lawyer in the U.S. in 1845. More →

In 1845. Allen also became the first African American judicial official, helped form the first known African American law firm in the U.S. and served on the Inferior Court of Charleston and a probate court.
---
Did You Know?
The first African American female lawyer in the U.S., Charlotte E. Ray, attended Howard Law School under the name C.E. Ray to disguise her gender. More →

She graduated as the first black woman to receive a law degree and was admitted to the District of Columbia Bar, becoming the first woman to do so. She opened her own law firm, but it was unsuccessful due to prejudice in the community. She moved to New York and become a school teacher. Ray was active in the women's suffrage movement.
---
Did You Know?
Kidnapped as a baby from Africa, Lucy Terry Prince was sold into slavery in the 1720s. More →

After obtaining freedom, she has the distinction of being both the first African American woman to argue a case in front of a U.S. Supreme Court justice (over a land dispute) and being the first documented African American poetess.
---
Did You Know?
Fred Gray was active in the civil rights movement and the attorney for Martin Luther King, Jr. More →

Born and raised in a segregated black division in Alabama, he opened his own law firm in Montgomery, AL and represented Claudette Colvin and Rosa Parks against disorderly conduct charges for refusing to give up their bus seats to white passengers. In 1970, Gray became one of the first two African American legislators to be elected in Alabama since the Reconstruction era. Today, he continues to practice law.