Denver Office Managing Partner Michael Paul Named Fellow of Construction Lawyers Society of America
July 25, 2022
–
News Releases
Dinsmore is excited to announce that Michael Paul, the firm's office managing partner in Denver, has been named a Fellow in the Construction Lawyers Society of America. CLSA is a construction lawyer honorary society, with selective membership by invitation only.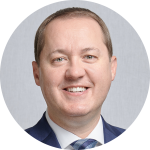 Michael's addition to the international honorary association is especially significant given that CLSA Fellowship is limited to 1,200 lawyers worldwide. He joins Dinsmore partners Jeff Hinebaugh and Andrew Good who were previously added to the list as a Fellow and Associate Fellow, respectively.
CLSA recognizes excellence across all practices relating to construction law, including all transactional and litigation aspects of construction, and more specifically contract preparation, contract negotiations, surety bonding, traditional litigation and arbitration, and any other facet of construction law applicable to commercial, residential and energy construction matters.
Fellows are named to CLSA based on their reputation and achievements within construction law. The selection process includes a nomination by current Fellows, reviews by peers and associations, attorney opinions, Fellow input as well as, internal research into each candidates accomplishments.
Michael knows anything can happen on a construction site, including trespassing, fires, dismemberment, and death, and for more than a decade, he's helped construction clients prepare for and respond to the unexpected. He understands no two construction cases are the same, and his experience includes handling product liability, asbestos, professional liability, personal injury, and wrongful death cases throughout the country.
Learn more about CLSA here.