Dinsmore Adds Talent in Cleveland as Five Attorneys Join the Firm's Robust Intellectual Property Practice
January 17, 2023
–
News Releases
Dinsmore & Shohl LLP's rapidly expanding intellectual property practice is excited to be adding bench strength and several trusted names to the Firm's Cleveland office. James "Jamie" Pingor and Sean Mellino have joined the Firm as partners alongside associates David Grillo, Edward Caja and Kristina Schiavone. The five attorneys bring exceptional experience and talent to Dinsmore's 100+ member IP team which spans 17 offices from coast to coast.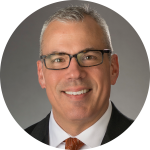 "The Cleveland office of Dinsmore & Shohl started five years ago with a thriving international trademark practice," said office managing partner Jim Dimitrijevs. "Since then, we have expanded the services offered by our office to include patent protection, commercial litigation, privacy/data protection, public finance, workers' comp, and labor & employment. The recent addition of these five experienced, well-respected lawyers significantly advances our goal of continuing to expand the services we're able to offer clients."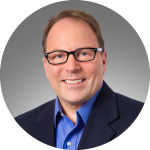 Partner Jamie Pingor said Dinsmore's "exceptional reputation in the IP world" is one of the largest factors that drew him to the team. As a U.S. registered patent attorney, Jamie's practice focuses on domestic and foreign patent procurement and enforcement, clearance opinions, IP litigation as well as trademark procurement and enforcement. He has developed a robust practice that focuses on software, electrical and mechanical arts representing clients spanning Fortune-rated corporations to start-ups. Jamie has specific experience in the Fin-tech space assisting technology companies to identify protectable intellectual property and to navigate complex technical intellectual property matters. Joining Dinsmore "provides a robust IP platform that enables us to more effectively and efficiently provide world-class IP service to all of our clients" Jamie said.
Jamie received his undergraduate degree in electrical engineering from the University of Pittsburgh and prior to practicing law, he worked for the Westinghouse Electric Company for more than a decade as an engineer. His professional associations include the American Intellectual Property Law Association (AIPLA), the Cleveland Intellectual Property Law Association (INTA) and he is a member of the International Trademark Association (INTA).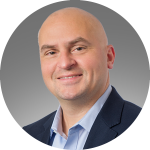 As a registered patent attorney, Sean Mellino focuses on business-related intellectual property, worldwide patent and trademark clearance, enforcement and prosecution. "With Dinsmore you can clearly see a bigger picture" Sean said when considering his move to the firm. "Dinsmore is ahead of the game in building powerhouse IP practices."
Sean has extensive experience with medical products and services, bio tech, electronics and marine engineering. Sean received his J.D. from Case Western Reserve University School of Law, and his undergraduate from Dickinson College where he studied biology. He is also an active member of the Northern Ohio Italian American Association.