Dinsmore Corporate Team Guides EduMind Owner Through Sale to Private Equity Company
October 11, 2022
–
News Releases
EduMind, and its owner Vinod Dega, turned to Dinsmore's corporate team for assistance in connection with a sale of the company to a private equity company. The transaction was structured as the purchase of equity and required significant tax planning. Mr. Dega, also received "synthetic" equity in the purchaser.
EduMind also had a sister company that provided software and other administrative support. This sister company was also acquired by the private equity purchaser. Much planning and restructuring was needed to accomplish this. Ultimately, the sister company became a foreign wholly-owned subsidiary of EduMind prior to the closing of the sale.
At the request of the purchaser, "synthetic" equity was provided to Mr. Dega in lieu of traditional rollover equity. The terms of the "synthetic" equity required significant analysis and complicated drafting in order to make its economic terms comparable to traditional rollover equity.
The transaction demonstrated Dinsmore's ability to handle complex transactions while achieving our client's objectives. Mr. Dega was especially happy with the outcome saying, "I was extremely pleased with the utmost care given by the Dinsmore team for this transaction. During the entire process, their attorneys were proactive in making sure I got the maximum benefit in the transaction. I am amazed at how quickly the team responded to emails, whether weekday/weekend or day/night. I want to thank Boyd Moehring, Jason Sims, Lacey Gordon, and many other Dinsmore team members for helping me bring the transaction to closure."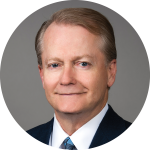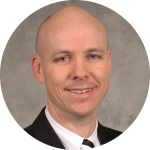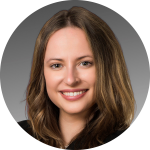 Dinsmore's team included Boyd Moehring and Jason Sims in Columbus, along with Lacey Gordon in the firm's Pittsburgh office. It's another example of Dinsmore's wealth of resources across the country and how they collaborate together in the interest of each client.