Dinsmore Recognized as 2022 Associate and Women Associate Satisfaction A-Lister by BTI Consulting
August 23, 2022
–
News Releases
High levels of associate satisfaction earned Dinsmore an accolade from BTI Consulting as a 2022 Associate Satisfaction A-Lister. Dinsmore was also named on BTI's 2022 Women Associate Satisfaction A-List.
The new report is based on a large-scale independent survey with more than 4,000 responses. The survey set out to pinpoint and interpret what associates want and value — and the law firms associates rate as best at each — and why. The report finds that only 17% of associates are in it for the money alone. They're also looking for commitment to growth in their career, access to training, good mentors, optimism about their future at the firm and having at least one partner watch out for them.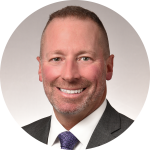 Dinsmore has made associate retention a priority for the firm. "Dinsmore understands the importance of retaining our best asset, our associates," said department chair Josh Lorentz. "And that's why we devote significant resources toward not only developing our associates, but maintaining a strong collegial culture within which associates can see themselves spending an entire career."
According to BTI's report, Associates name Dinsmore a Leader in activities they value most in deriving high levels of job satisfaction at law firms and women associates designate Dinsmore as the best of the best.
"Dinsmore has been long committed to an inclusive, progressive workplace and our female attorneys have played a vital role in creating and promoting this environment," Josh said.
This is the eighth firm-wide recognition Dinsmore has received from BTI in the past five years. In 2017, it was named to the BTI Client Service A-Team, and in 2018, it made the Most Recommended Law Firms list. In 2019, Dinsmore was ranked among the top 15 percent of best-branded law firms in the 2019 BTI Brand Elite rankings. Most recently, partners Jeff Hinebaugh and Alan Abes were named BTI Client Service All-Stars.