Dinsmore Welcomes Accomplished Litigator and Trial Lawyer to its Louisville Office
October 16, 2023
–
News Releases
Dinsmore & Shohl LLP's leading litigation practice continues to attract sought after talent with the addition of experienced litigator and trial lawyer David T. Klapheke as a partner in its Louisville office. With a storied career spanning several decades, David's credentials include numerous successful verdicts, outcomes and appeals across a wide variety of cases.
David, a native of Louisville, attributes his competitive spirit in the courtroom to the valuable lessons he learned as a three-sport athlete. He has always enjoyed the diversity and complexity of issues presented in each case, as well as the exhilaration of presenting evidence to courts and juries and delivering positive news to clients. "My national clients will benefit from the additional support in Kentucky and the expansive network of litigators across Dinsmore's 30 offices," David noted.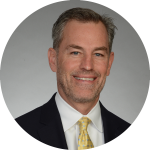 "After practicing law for over three decades, I was seeking a firm with greater resources and diversity for both myself and my clients," David said. "I have several friends at Dinsmore, and I have been impressed by the talent, culture and growth momentum that the Firm is currently experiencing."
David joins a formidable team nationally, as well as in Dinsmore's Louisville office, under the leadership of managing partner Kenyon Meyer. Kenyon, who has achieved trial victories ranging from local disputes to high-stakes business litigation, looks forward to the additional bench strength provided by David's extensive skill set in handling complex client matters.
"We are really excited about the growth of this office and David's addition to our dynamic litigation team here in Louisville," Kenyon said. "David brings unwavering integrity and is a tremendous trial lawyer."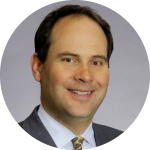 David's multiple bar admissions include the Minnesota and Kentucky Supreme Courts, U.S. District of Minnesota, U.S. Eastern District of Wisconsin, U.S. Western and Eastern Districts of Kentucky, and the U.S. Court of Appeals- Sixth Circuit. He obtained his undergraduate degree in English from Indiana University and his J.D. from Vanderbilt University.
Beyond his legal career, David has been passionately involved in youth and high school sports as a coach and adviser and the recent development of Louisville Squash + an organization dedicated to introducing underprivileged youths to the sport of squash. This initiative provides a foundation for kids of all ages to learn the game and also offers mentorship, tutoring and other educational opportunities.