Dinsmore's Alina Klimkina Named among '20 People to Know in Law'
May 19, 2020
–
Quotes & Mentions
Louisville Business First
Dinsmore labor and employment partner Alina Klimkina was named to Louisville Business First's 20 People to Know in Law list for 2020. Alina spoke with the publication about her career. Take a look at what she had to say below: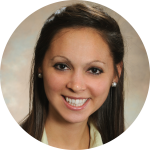 ---
What new challenges are you facing as a result of the coronavirus pandemic?
Keeping up with the evolving guidance issued by the Centers for Disease Control, as well as the state and federal legal landscape, has been a challenge. At Dinsmore, in an effort to help business leaders identify and understand pandemic-related information important to them, we created a COVID-19 Business Strategies Hub with updates, insights and best practices. It includes articles to help businesses prepare and respond to the legal, regulatory and commercial implications of the pandemic. Often, personnel issues do not fall squarely within an established legal framework, but helping clients work through these unprecedented questions to reach a sound solution under the circumstances is rewarding.
What's the primary question you are getting from your clients, customers or co-workers about the coronavirus?
We have received and answered a number of questions about the Paycheck Protection Program loans under the CARES Act, layoffs and furloughs, unemployment compensation benefits, and leaves and accommodations related to COVID-19. Employment law touches on every aspect of the employer-employee relationship, and the questions during the pandemic reflect that.
What has been the most rewarding moment of your career? The most frustrating?
As a working parent with two small children, the pandemic has been quite frustrating, personally and professionally. At the same time, working with clients to help them find creative solutions to unprecedented questions and issues, enable understanding of new legal programs and requirements, and make difficult decisions during these challenging times has been the most rewarding experience of my career. I work with a number of clients who have been deemed essential during COVID-19, including a number of health care entities, and it has been an immense privilege to play a small part in the good they have done for communities nationwide.
---
To read Alina's full Q&A, check out the article on Louisville Business First.