Dinsmore's Christian Gonzalez named to Columbus 40 Under 40 List
April 16, 2020
–
News Releases
Dinsmore & Shohl LLP's Christian Gonzalez has been named to Columbus Business First 2020 40 Under 40 class.
The 40 young professionals who make up the 2020 class share the goal of making a difference in Columbus through their community service efforts and hard work. This year's 40 Under 40 winners will be recognized at an awards dinner on September 10.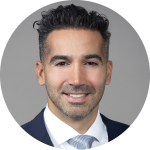 "It is humbling and an honor to be named a 40 Under 40," Gonzalez said. "I am proud to be included among this distinguished list of honorees, and I look forward to working with them to help Columbus continue to thrive."
Earlier this year, Gonzalez also received the HNBA 2020 Top Lawyers Under 40 award, Latino Leader Magazine Top Latino Lawyer award and was named to Lawyers of Color fifth Power List.
Active in his community, Gonzalez serves as a mentor in Big Brothers Big Sisters, was a former board member for Hispanic Chamber of Columbus, past Region 10 president for the HNBA, and current board and executive committee member of the HNBA.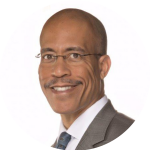 "He's an exceptional lawyer," said Dinsmore Diversity Committee Chair Marty Dunn. "He's building a great body of work. He mentors young lawyers, and he generates a buzz of compliments, even when he's not in the room. That is the true reflection of the quality of his efforts, dedication, and reputation."
A member of Dinsmore's corporate department, Gonzalez has built a successful practice advising clients on a variety of complex issues, including strategic growth planning, M&A transactions, and other critical situations. He provides strategic advice in corporate, banking, and securities law. Gonzalez has experience servicing financial sector clients ranging from multi-billion-dollar public financial institutions to community banks. He is co-chair of the firm's national recruiting committee, a member of the finance and diversity committees, and was elected to firm's board of directors as one of the youngest members and the first Hispanic person to serve on the board.