Federal Judge Dismisses Lawsuit Defended by Louisville Litigator Kenyon Meyer
October 3, 2022
–
Quotes & Mentions
Lexington Herald-Leader
This week, Chief U.S. District Judge Karen Caldwell ruled in favor of a group of Franklin County public defenders when she tossed the defamation lawsuit filed by a local sheriff's deputy. Franklin County Sheriff's Deputy Jeff Farmer alleged that the group defamed him and violated his First Amendment rights with their criticism over Farmer's decision to attend a Donald Trump rally in the nation's capital on January 6. Louisville office managing partner Kenyon Meyer was counsel for the group of public defenders and reacted to the decision with a quote to the Lexington Herald-Leader. An excerpt is below:
---
Franklin County Sheriff's Deputy Jeff Farmer filed a suit claiming all five public defenders in Franklin County violated his First Amendment rights and defamed him when they penned a letter calling him out for his attendance at the rally and his police record. In the letter, the public defenders asked Franklin County Sheriff Chris Quire to "re-evaluate the role and placement that Deputy Farmer has in the sheriff's department."
Farmer's suit, which claimed the letter caused significant harm to his personal and professional reputation, sought more than $1 million in damages.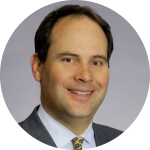 "We are very pleased with the Court's decision; my clients can continue their daily fight for justice without this lawsuit hanging over their heads," Meyer said.
---
Read the entire article here.