Florida Super Lawyers Recognizes Two Dinsmore Rising Stars
June 27, 2023
–
News Releases

Two Dinsmore & Shohl attorneys in the Firm's Tampa office, have been recognized as Rising Stars on the 2023 Florida Super Lawyers list.
Attorneys on the Super Lawyers list are selected through a multi-phase process that takes into account independent research, peer evaluations and professional achievement. The Rising Stars list recognizes up-and-coming attorneys in the state.
Dinsmore attorneys who made this year's list are: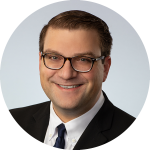 Luca Hickman, Intellectual Property
This is the third year in a row Luca has been named a Rising Star. Luca is a registered patent attorney with experience in litigation. He joined the Firm in March of 2022.
Clients often call upon Luca to prepare patent, trademark, copyright, and trade secret cease and desist letters and to handle all phases of IP litigation. Luca is board certified in intellectual property law by the Florida Bar and is certified by the Florida Supreme Court as a Circuit Court Mediator.
Luca has also expanded his practice into the emerging digital IP world, working with clients to successfully recover misappropriated domain names, social media accounts, and other digital assets. Luca works with clients to assert and defend UDRP proceedings and various e-commerce infringement matters on Amazon, eBay, and other online retail platforms.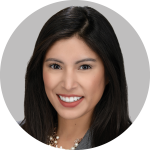 Yesica Liposky, Commercial Litigation
Yesica has been recognized as a Rising Star every year since 2019. Yesica is a litigator and appellate lawyer who focuses her practice on general commercial litigation and consumer finance.
Her clients include auto dealers, financial institutions, medical billers, debt collection agencies, and other lenders. Yesica has experience litigating in state and federal courts, as well as in private arbitration. Additionally, she has successfully handled appeals in all levels of Florida appellate courts.