Managing Partner Josh Lorentz Discusses Dinsmore's Growth Trajectory
July 28, 2023
–
Quotes & Mentions
Cincinnati Business Courier
Dinsmore Managing Partner Josh Lorentz was featured in a recent edition of the Cincinnati Business Courier to talk about his tenure with the Firm, the excitement surrounding Dinsmore's recent successful mergers and the addition of talented attorneys from coast to coast.
An excerpt is below.
---
Joshua Lorentz is managing partner of downtown-based Dinsmore & Shohl, a firm making waves in the legal industry with a series of successful mergers and a steady trajectory of growth. Lorentz, who assumed his role at the beginning of the year, inherited a regional firm well on its way to becoming a national powerhouse.
As a limited liability partnership, Dinsmore has 175 equity partners and over 300 total partners. Lorentz, who graduated from the University of Dayton School of Law in 2001, joined Dinsmore in September of the same year as an intellectual property (IP) attorney. Since then, he has worked closely with partners to expand the IP department from 10 to 100 attorneys.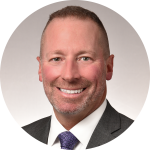 Throughout the first half of this year, the firm added attorneys in a growing number of locations, including West Virginia, Cincinnati, Indianapolis, Louisville and Cleveland. It has grown from 200 employees in 2001, when Lorentz joined, to almost 1,500 between attorneys and business professionals.
Throughout his tenure, Lorentz has held various positions, including IP litigator, IP department chair, finance committee chair, director and executive committee member. Today, as the managing partner, he continues to lead the firm's further expansion."
---
To read the full feature on Josh, click here.